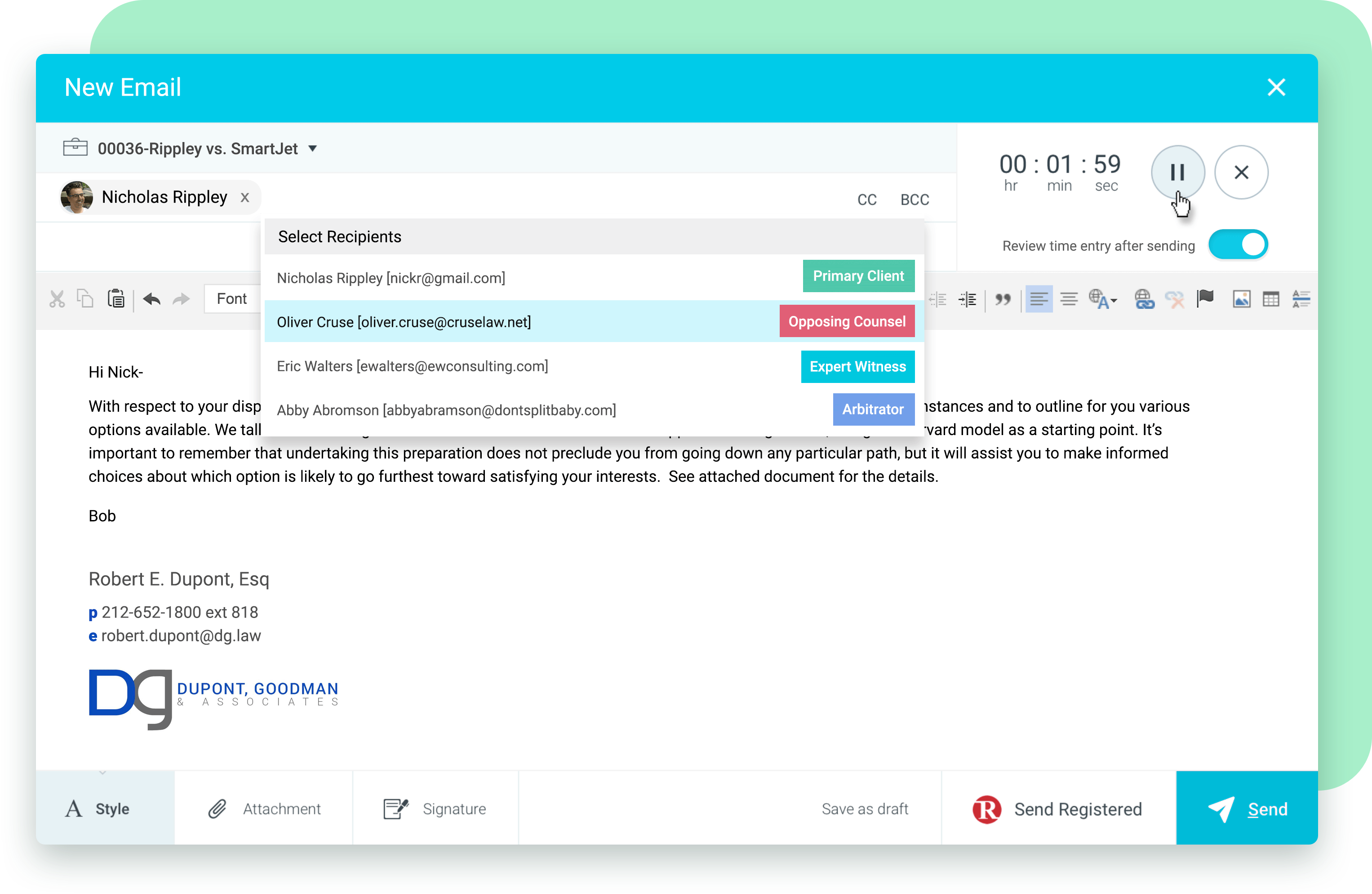 Anywhere, anytime intelligent email
Streamlining your law firm email management is one of the easiest way to improve efficiency. Intelligent emails can be converted to tasks or calendar events, and they're all are tied to a specific case or matter.
It's all about efficiency
CARET Legal's native email management software helps you handle important correspondence in a smart way. It's built right into the platform and the two-way sync means any messages sent inside or outside of CARET Legal will show up in both CARET Legal's email client and your provider's email platform.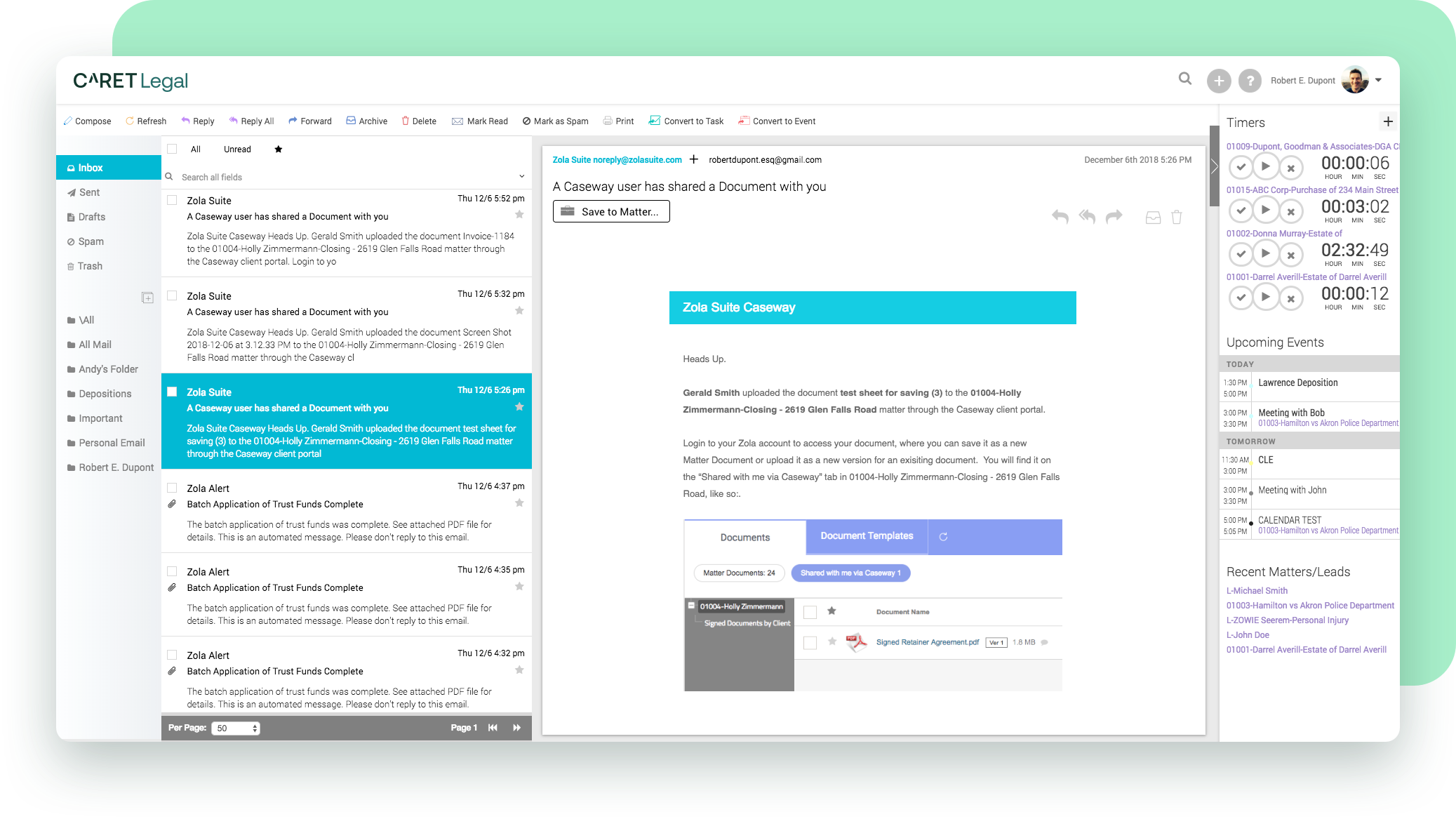 Time is money
Intelligent email can tell when you're working, and a timer starts automatically as soon as an email is being composed. A time entry is then automatically saved when the email is sent so you can automatically bill for time and avoid missing billable hours.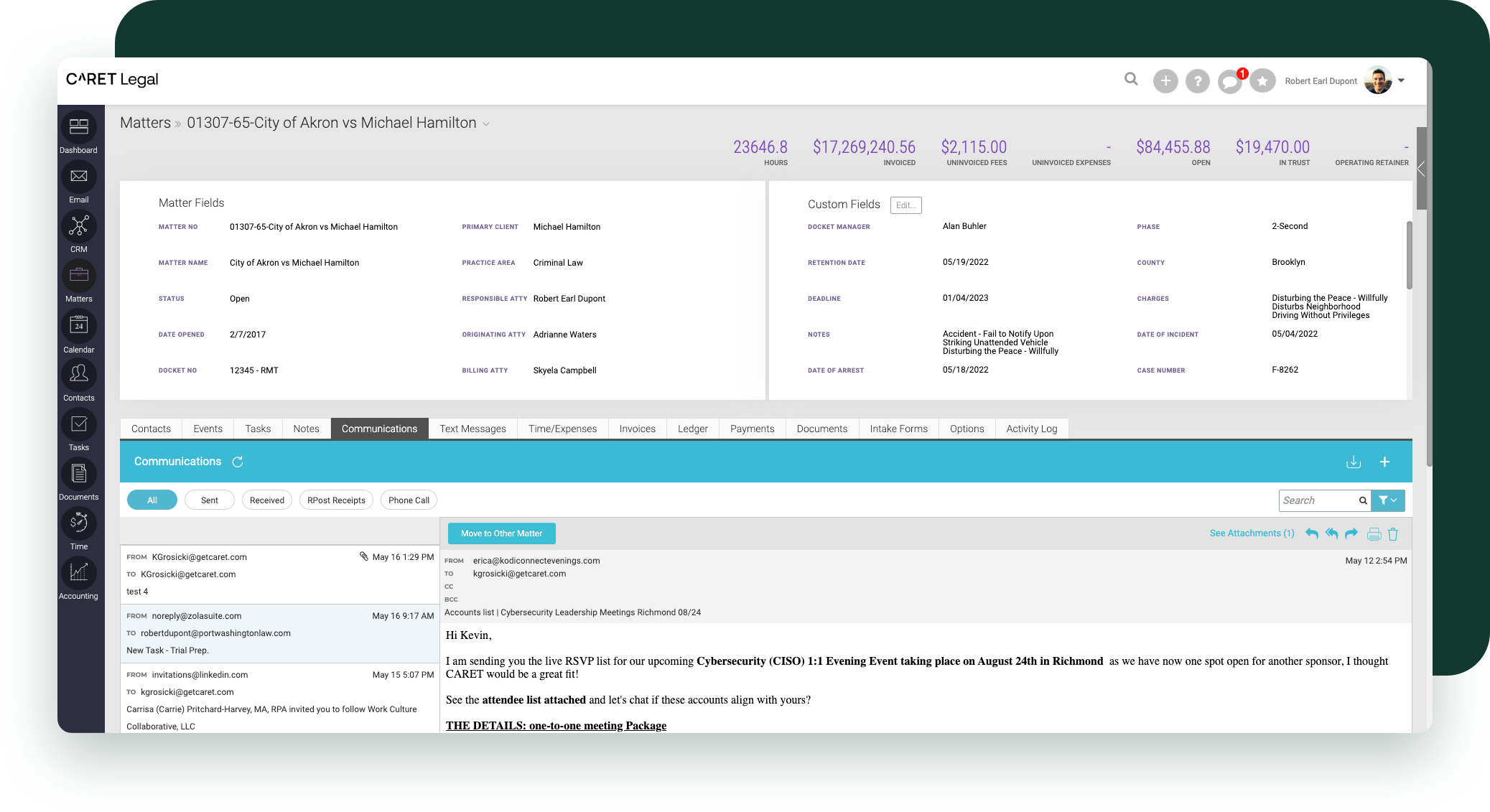 Law firm email management software that lets you work smarter
Here's a look at some of the robust functionality that you'll find with CARET Legal's intelligent email management system:
Convert emails to tasks or calendar events
Save emails to a matter with a single click
CARET Legal automatically detects and associates inbound emails from matter-related contacts
Send encrypted emails with court-admissible proof of delivery and electronic signature using RPost
Patented Smart Suggest (TM) feature finds case-related contacts with ease
Prevent mis-addressing of confidential messages and automatically file emails for each respective case
Records billable time as messages are drafted and sent
Messages are automatically copied into the Communications tab of a matter for any user who has permission to view
Easily create a new contact upon receiving an email
"I like that my email automatically captures time. I have always struggled to bill time for my emails and it takes up a significant part of my day, but CARET Legal solved the problem."
– Verified CARET Legal User on G2
Ready to take your firm further?
Get started with a free trial, or schedule a demo to see how our legal practice management software helps you work smarter and maximize revenue.