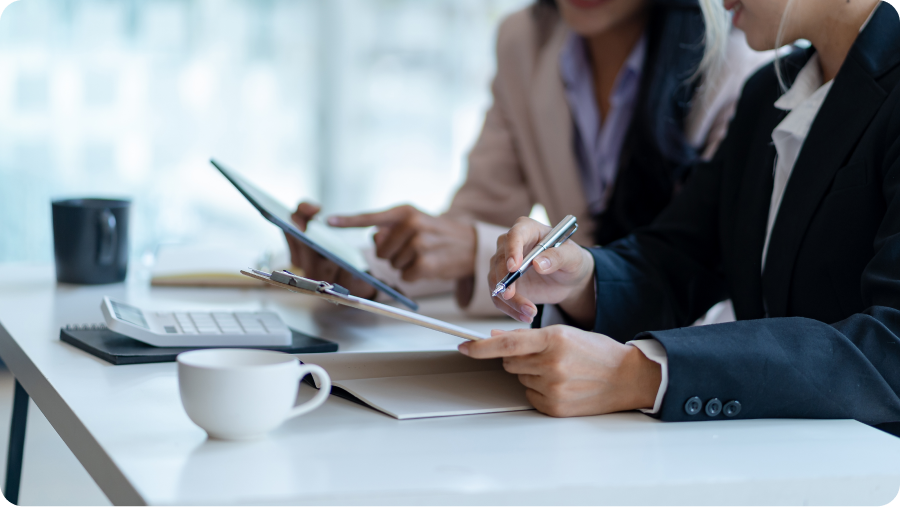 Secure, comprehensive case management
From intake to resolution, our legal case management software acts as your single source of truth. Track every aspect of your case — including related matters and scheduling information — all inside a single, secure legal practice management platform.
Matter management, unlocked
Tied to our case management system, our matter management software helps your team prioritize the right work. Keep all your information in a single centralized place, alongside cases, so your entire firm — not just attorneys — can better manage time and deadlines.
Learn more
Email that's actually productive
Law firm email management software that lets you bill for time and convert messages to tasks and calendar events. Easily find case-related contacts with our patented Smart Suggest (TM) system and manage messages using your existing email account. No more wasted time.
Learn more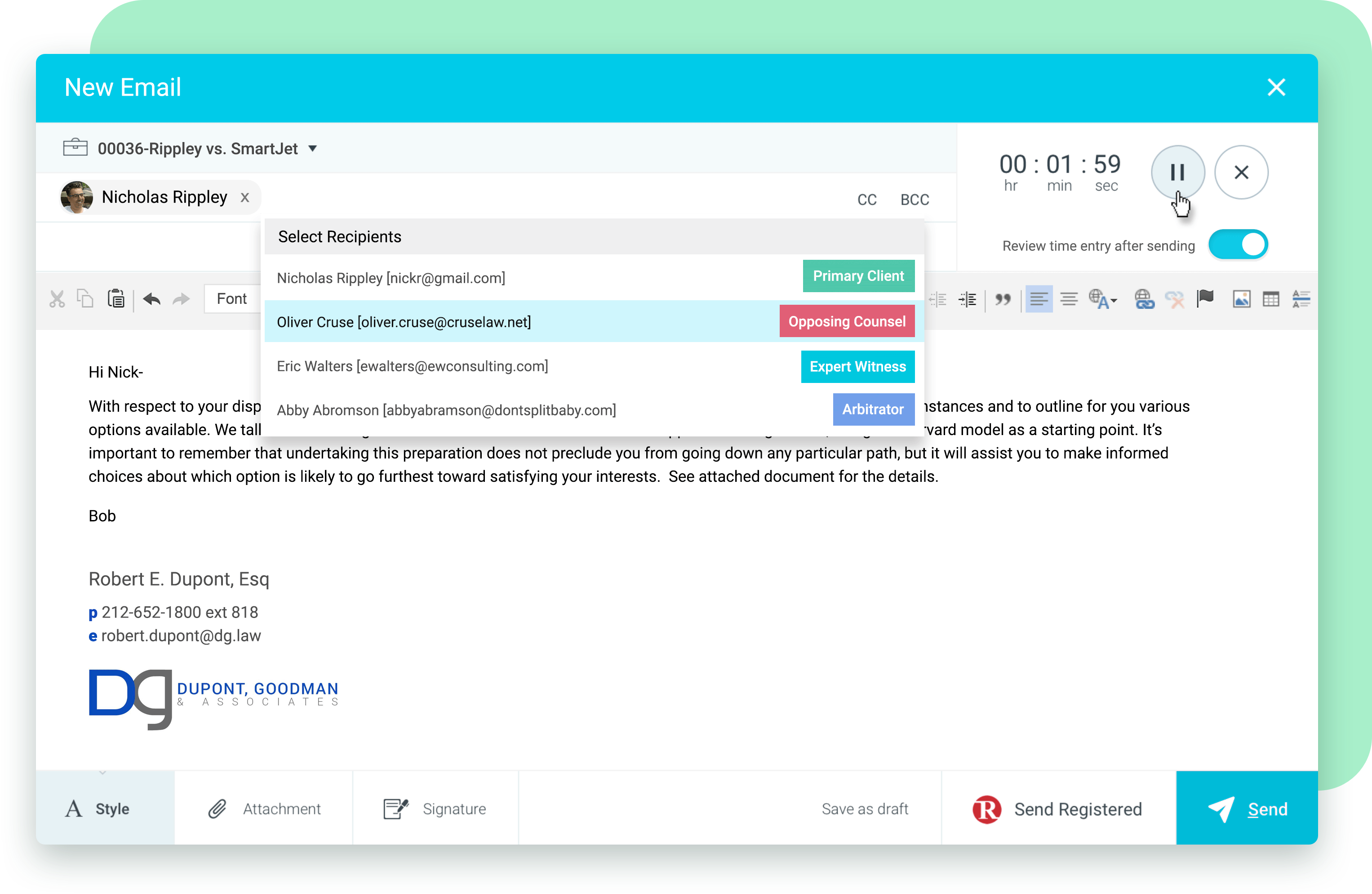 Case-centric calendaring
When your law firm case management software integrates with your calendaring system, you'll never miss a deadline. Save time by automatically creating time entries and eliminating manual calculations. It's your calendar, but more streamlined.
Learn more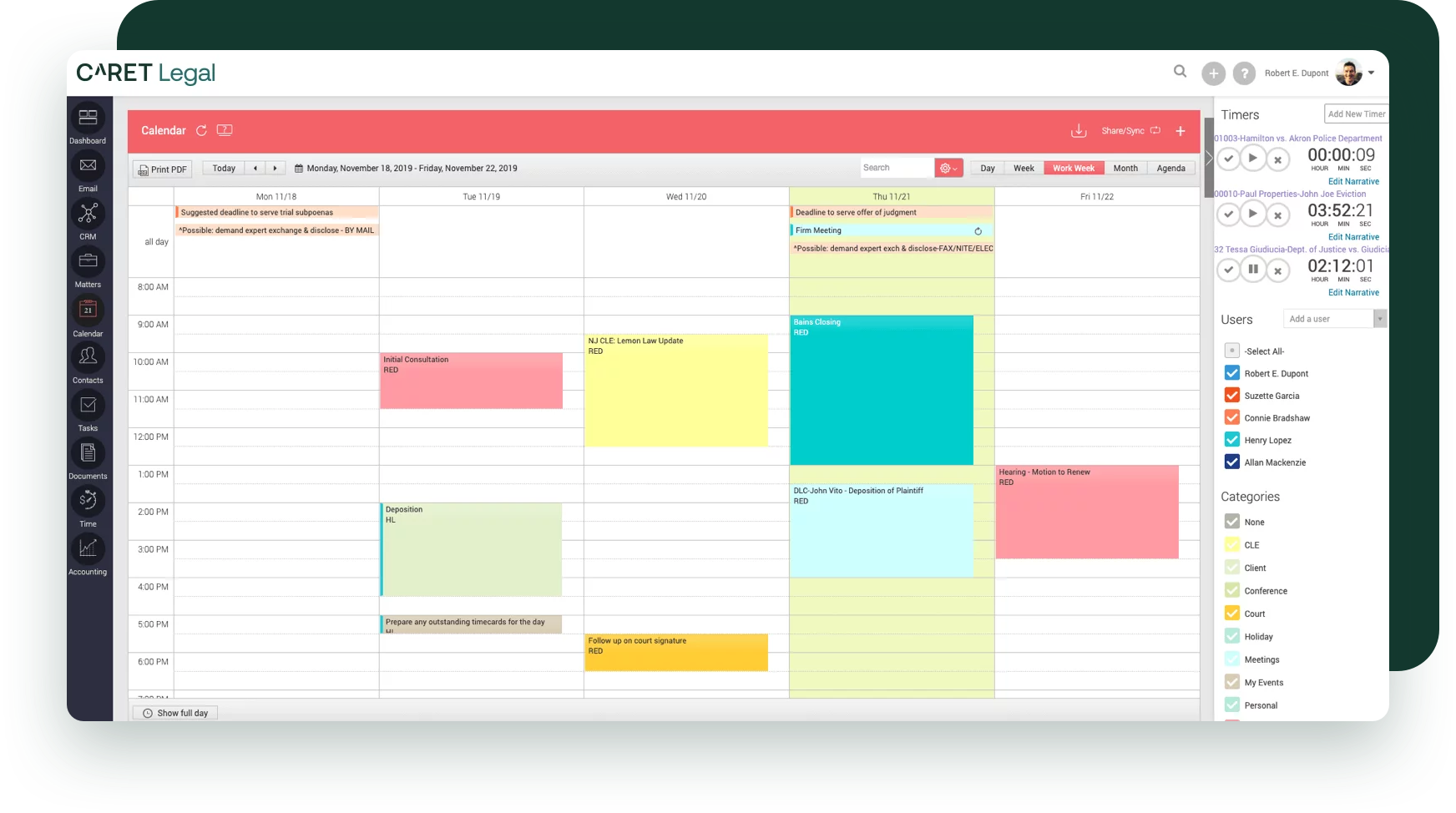 Automated & efficient task management
Legal task management keeps your entire team on the same page. Set deadlines and reminders, and store all of your pre-defined procedures in a single location complete with intuitive filtering and sorting options.
Learn more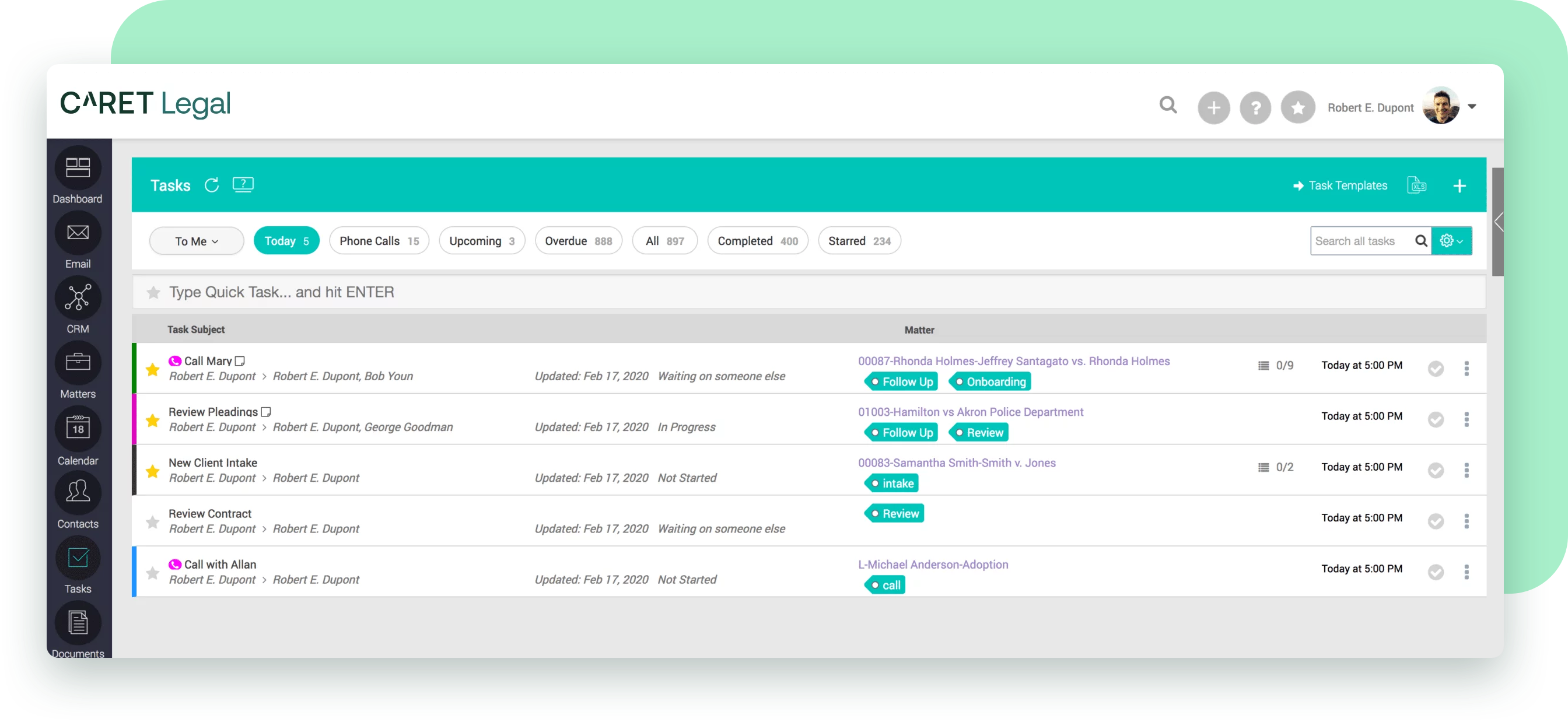 You don't have to sweat the details
Meet client expectations
Your clients demand high-quality service and expect your firm to be productive, attentive and responsive. Legal technology can help.
Sharing is caring (and collaborating)
Improve communication and enhance collaboration by easily sharing updates and documents while also assigning tasks.
"I really appreciate the inclusiveness of CARET Legal: it includes accounting, document and case management and CRM in one platform. Fewer subscriptions to manage and fewer applications to understand and try to integrate. I want to have a paperless practice as much as possible, and CARET Legal has really helped with that."
– Meg Pauken, Pauken Legal Services, LLC
Ready to take your firm further?
Get started with a free trial, or schedule a demo to see how our legal practice management software helps you work smarter and maximize revenue.