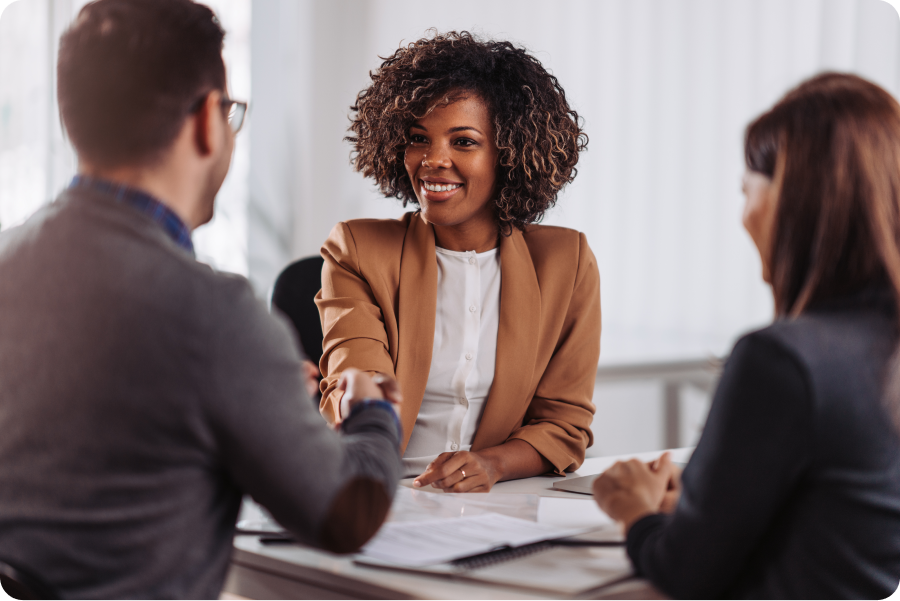 Keep track of your clients from prospect to profit
Manage the whole lifecycle of a client from lead to contact with legal client intake and contact management software. Automatically track where your leads are coming from as well as how they became a client. Plus, you can keep track of important information related to client cases.
Track and manage leads
CARET's cloud-based CRM and client intake management helps you keep track of potential clients. By automating the intake process, it's more streamlined – from initial contact all the way through to continued retention.
Learn more
Manage contacts from anywhere
Organize your contacts efficiently and easily access critical information at any time, in any location. Plus, access to a contact management system makes it easy to track and follow up with clients.
Learn more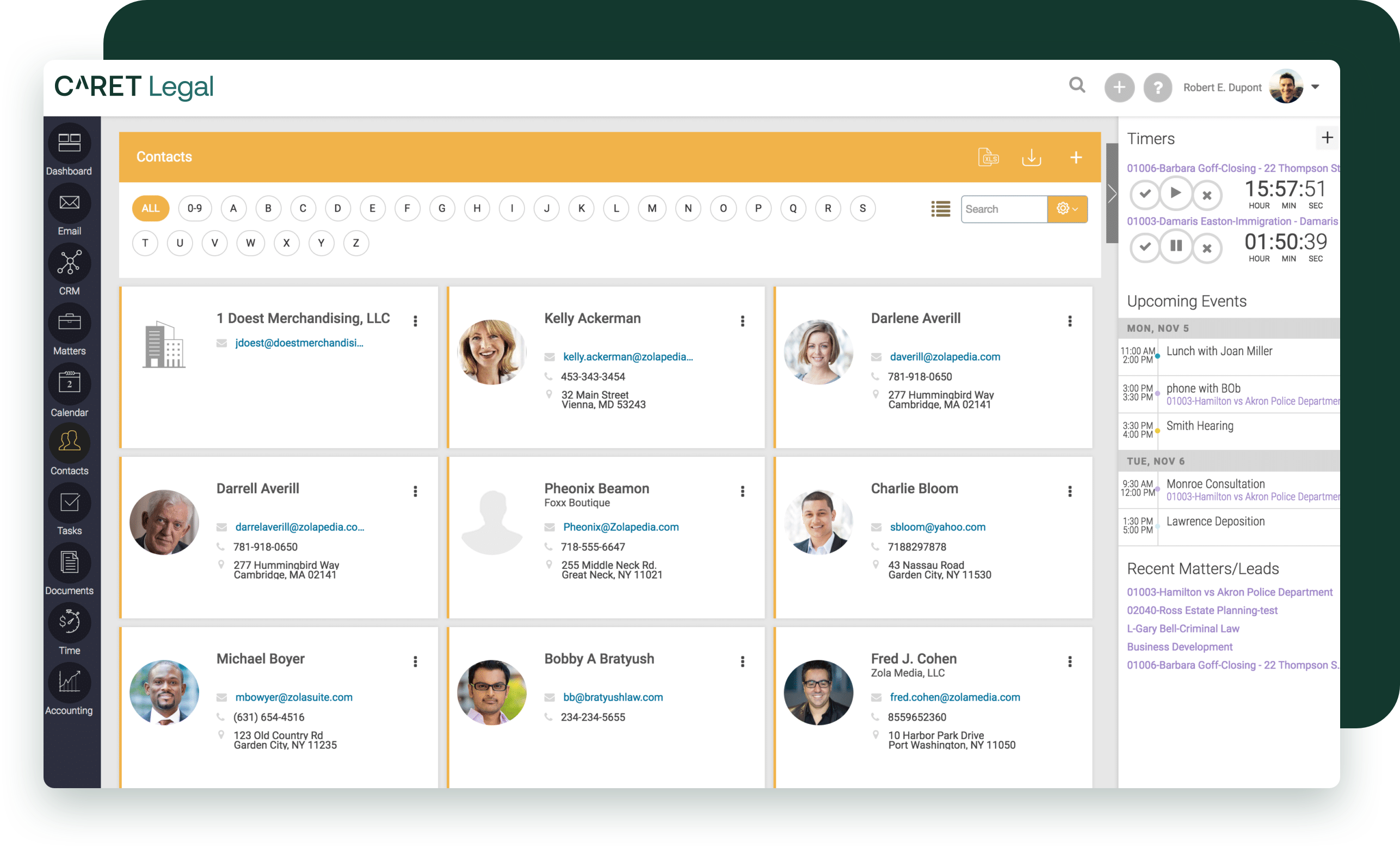 The smartest way keep track of leads and clients
Increase efficiency
Manage your leads and contacts from a centralized location.
Improve the client experience
Keeping track of critical contact details helps you deliver a more personalized experience that will exceed your clients' expectations.
"The CRM allows for better management and tracking of leads to see what advertising is paying off and where clients come from. It also allows to know what our conversation rate of inquiries to clients is much faster and better. Allows for follow up with leads that have not contacted us back to see if there is anything we can do to help land them."
– Kristopher Immel, Roderick Linton Belfance LLP
Ready to take your firm further?
Get started with a free trial, or schedule a demo to see how our legal practice management software helps you work smarter and maximize revenue.