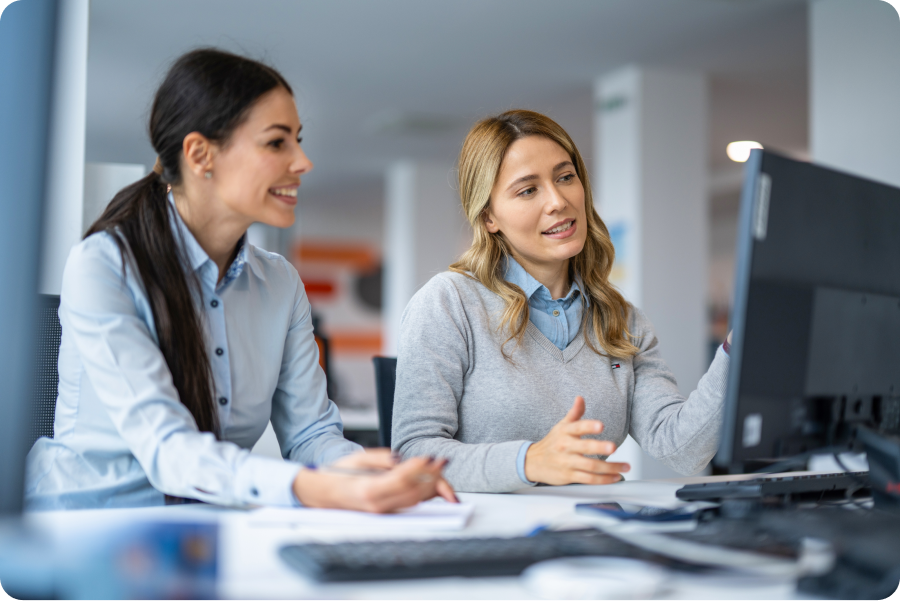 Save time & reduce errors
Our legal document software capabilities gives you the tools to seamlessly create, manage, store, and share documents within the firm and do the same securely with clients. Built into our practice management platform, our document management and automation solutions help make the process smoother and more consistent, with fewer errors and less wasted time.
Document automation essentials
We have you covered with document automation software that saves time, reduces errors, and ensures consistency at every level.
Learn more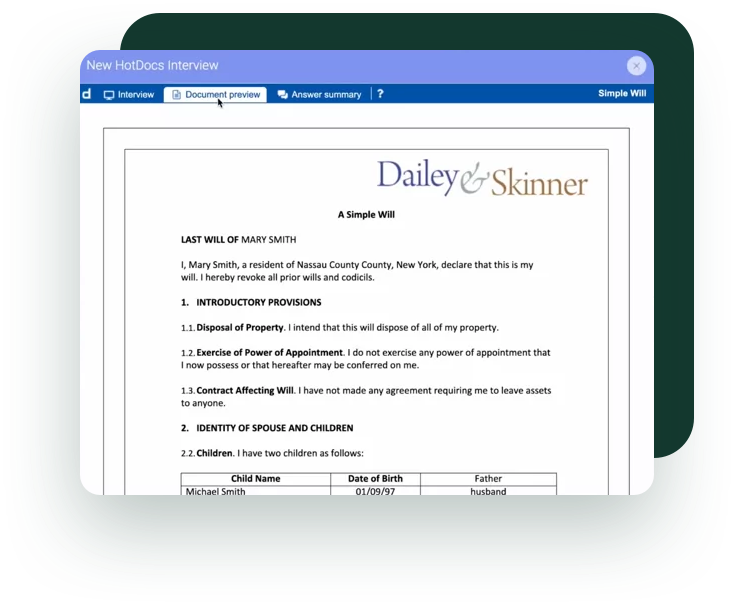 Organize and secure your documents
CARET Legal's native document management system lets you efficiently create, organize, store, and safeguard legal documents associated with each matter.
Learn more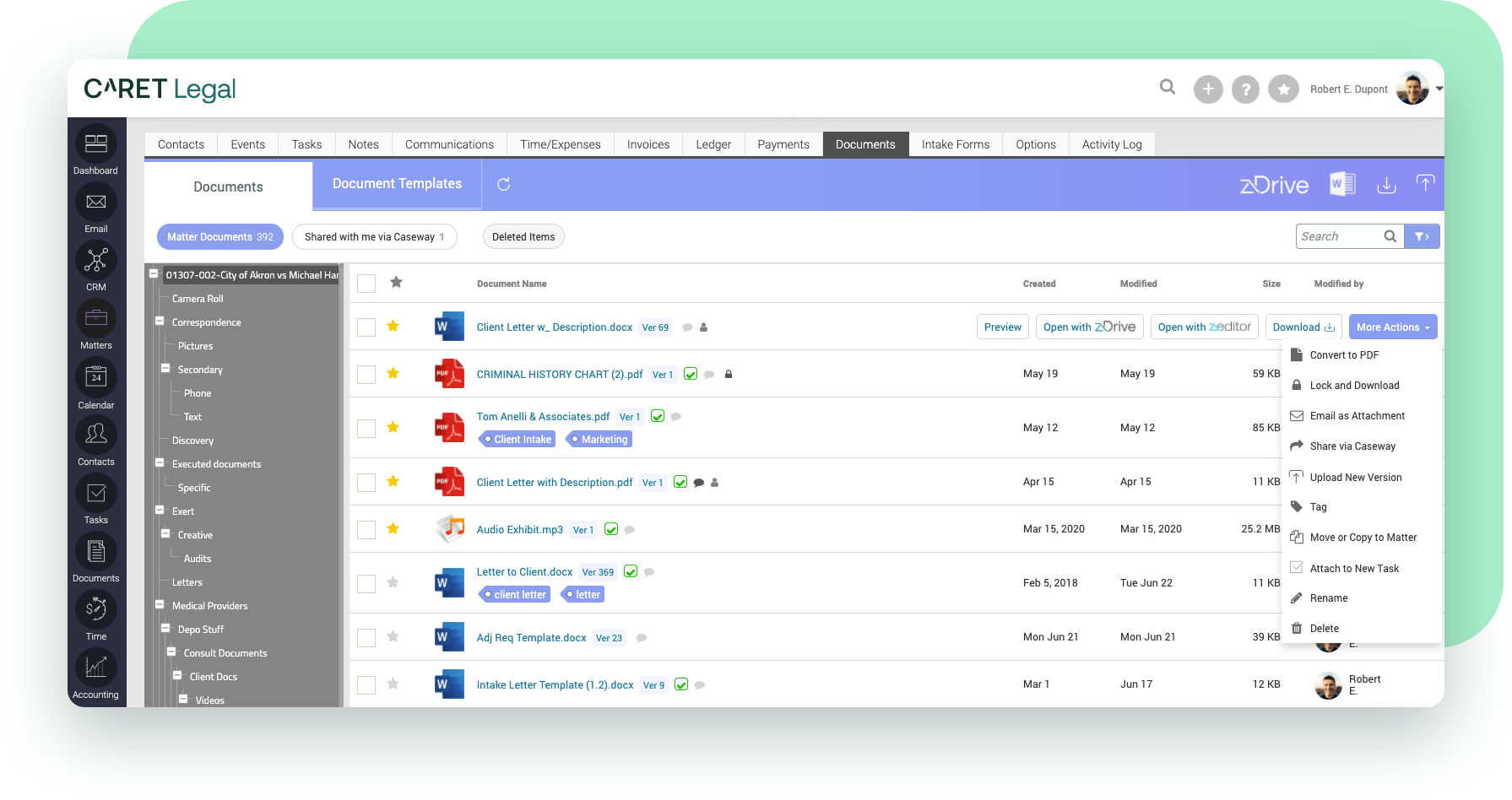 Management & automation for every kind of firm
In addition to having document management and document automation capabilities natively within CARET Legal, we integrate with industry-leading legal document solutions for firm's with more complex needs, too.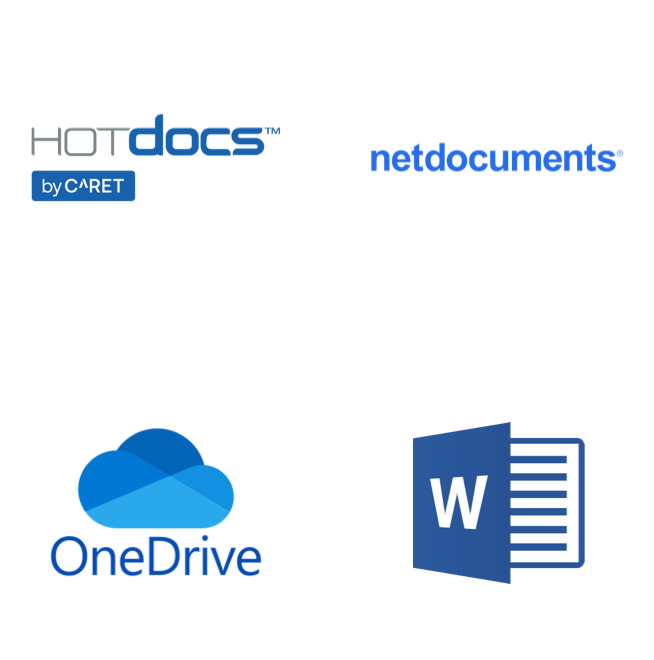 Ready to take your firm further?
Get started with a free trial, or schedule a demo to see how our legal practice management software helps you work smarter and maximize revenue.