Designed for a mobile experience
Mobile functionality for practice management applications should mean more than just a mobile-friendly website and slow loading times. With CARET Legal's mobile apps, you can easily add or edit tasks, access contact information, initiate calls or texts, and view upcoming information or case documents on-the-go.
Keep your firm at your fingertips
Take advantage of the latest mobile technology with native iOS and Android apps. All of your case information is just a click away and always protected by touch ID authentication.
Schedule a demo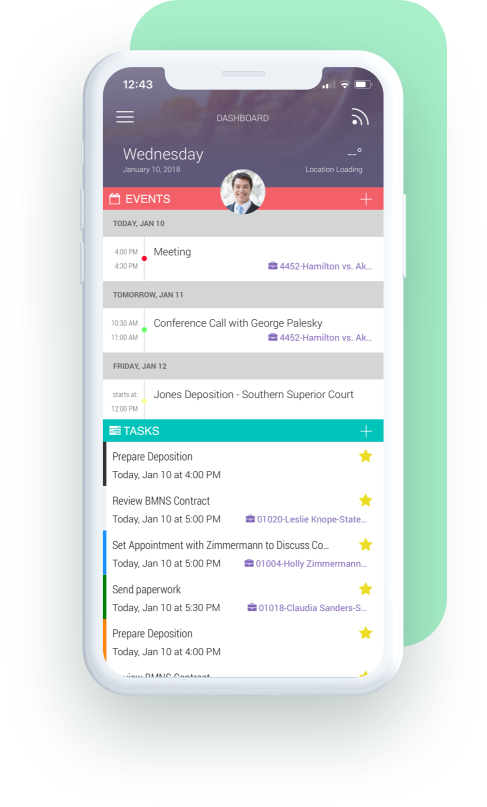 Instant business connections
Input new contact information in an instant with our built-in business card scanner for iOS and Android apps. Take a photo of any business card and the information is instantly transcribed into your address book.
Schedule a demo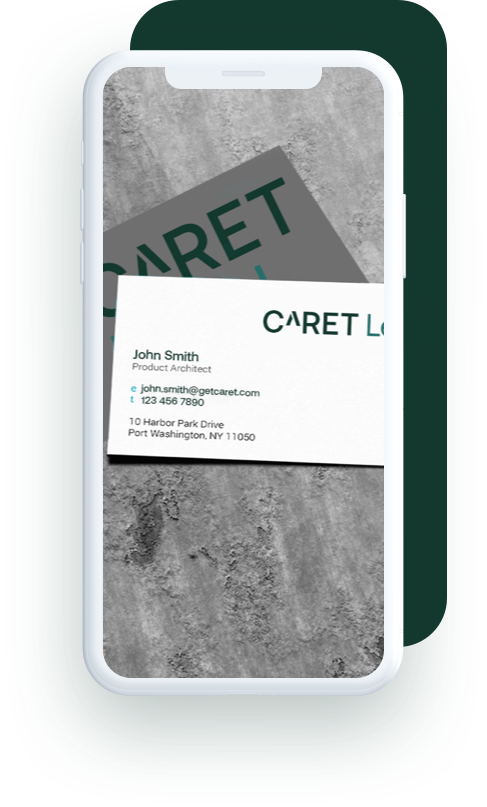 Ready to take your firm further?
Get started with a free trial, or schedule a demo to see how our legal practice management software helps you work smarter and maximize revenue.