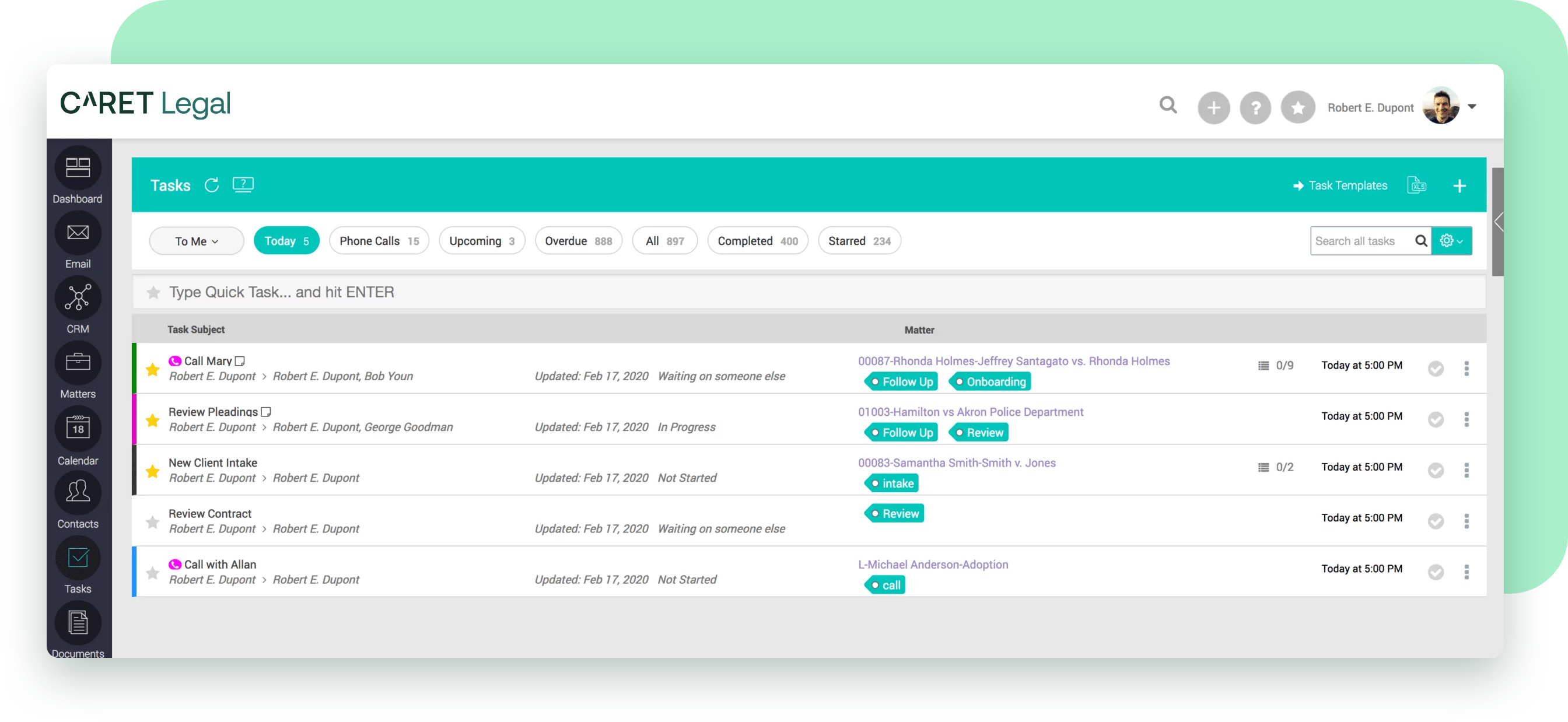 Everyone loves a to-do list
Especially when it's made for you. Tasks are an essential part of your daily to-do list and with CARET Legal's task management software, you can track work and keep everyone aligned, all while increasing consistency, accountability, organization and efficiency. If you're already a list person, you'll love this.
Organization means real peace of mind
When everyone is on the same page, everyone stays on track. Our legal task management system reduces the margin of error and streamlines processes, so you save time and money.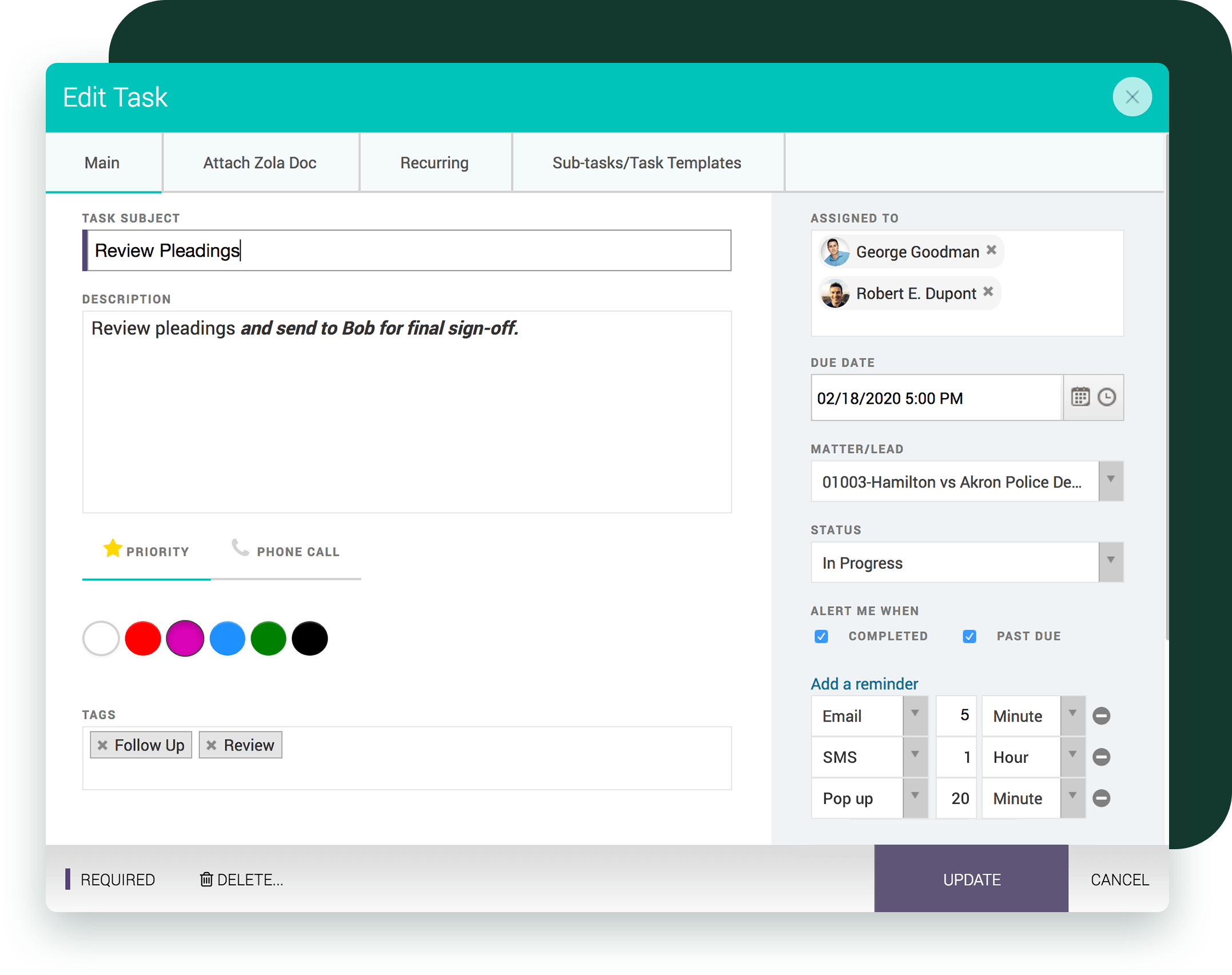 Delegating keeps everyone accountable
Our legal task management system lets you assign tasks to various team members so nothing falls through the cracks. Tasks are visible to everyone – keeping everyone accountable.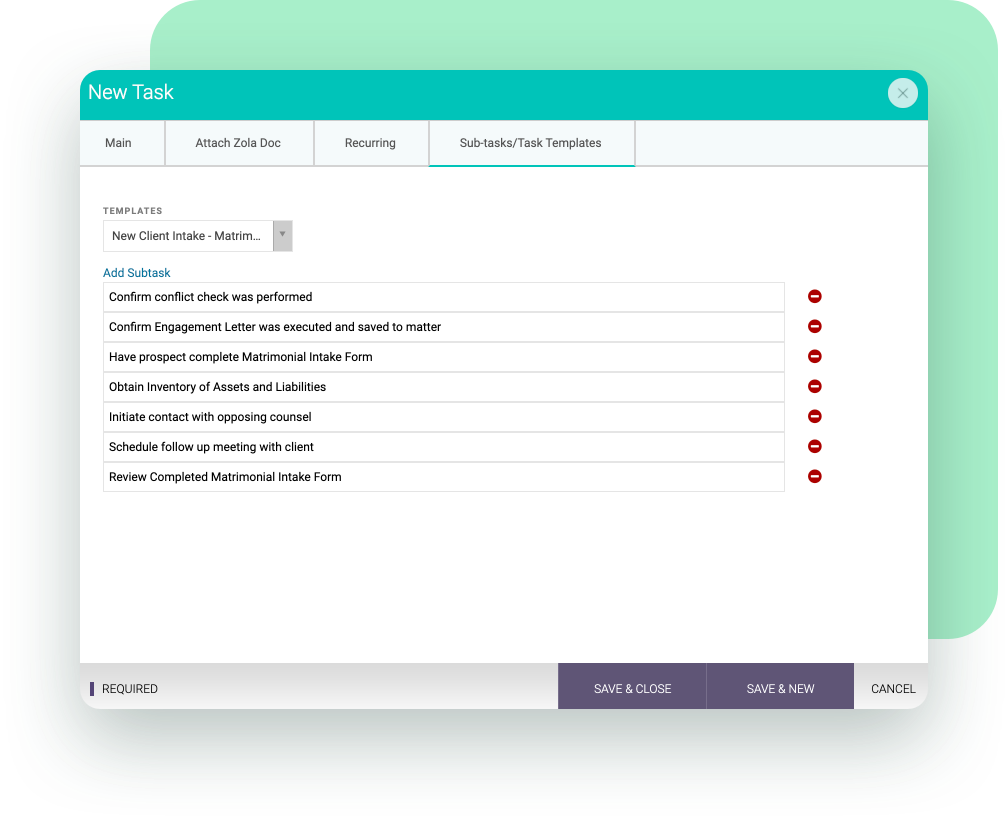 Create and filter and sort, oh my
Tasks let you keep track of your to-do list, and other peoples' too. Here's a look at some of the robust functionality that you'll find with CARET Legal's task management system:
Use Task Templates to easily store all of your pre-defined procedures in a single location
Sort, filter and create subtasks
Create alerts when tasks are completed or overdue
Create reminders for when tasks are due
Tag, comment, color-code and prioritize as needed
Assign tasks to specific matters
Attach documents to tasks
"To create a task list that will notify you when a task is overdue or completed is extremely helpful when dealing with a lot of deadlines."
– Kimberly Weathers, Law Office of Beth McDaniel
Ready to take your firm further?
Get started with a free trial, or schedule a demo to see how our legal practice management software helps you work smarter and maximize revenue.