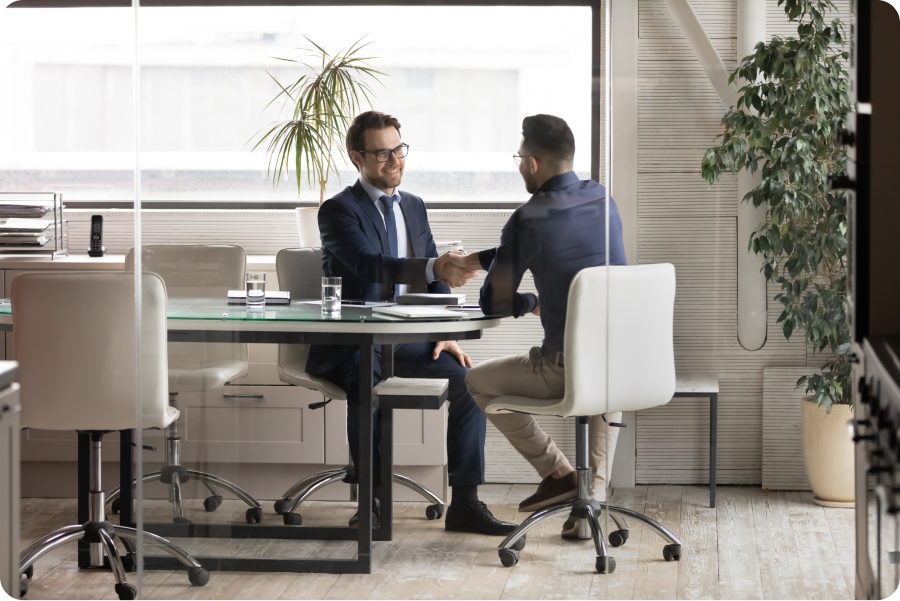 Save time & get paid
Get actionable accounting metrics, improve cashflow with integrated payments, track time accurately, and enhance client satisfaction with our legal billing software suite.
Leave the data compiling to us
Focus your staff on growth priorities rather than sending out bills. Get real-time visibility into your firm's health and spend less time compiling data for complex reports. Our legal billing software helps you understand key business metrics so you can better control your costs.
Reporting & Analytics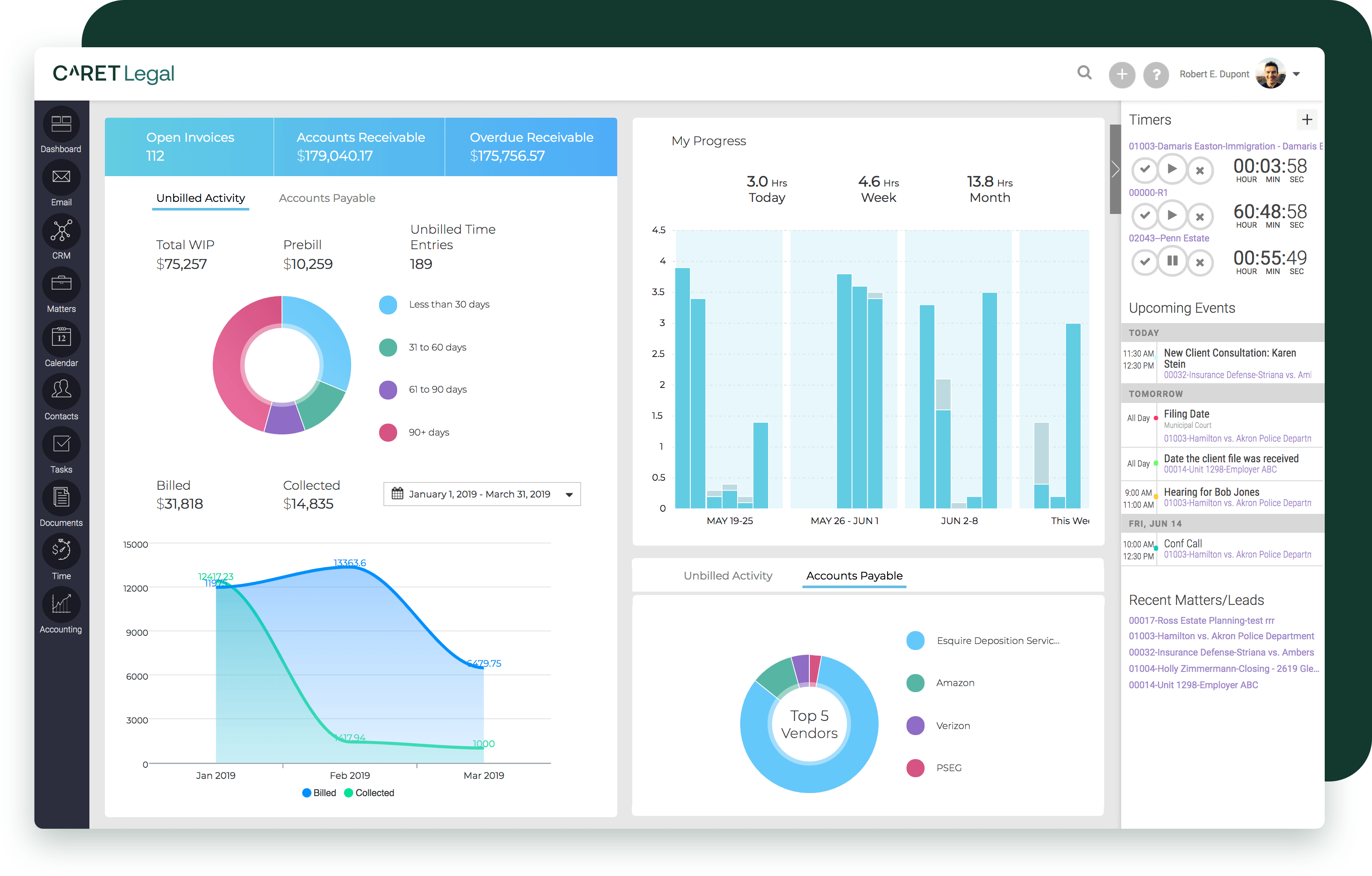 Maximum efficiency = greater revenue
Combine matter-centric billing with legal accounting capabilities to maximize your efficiency. We'll also make sure you stay compliant with ABA ad IOLTA guidelines.
Billing & Accounting

Get paid faster
Our law firm payment system simplifies the client payment process so you get paid faster and drive stronger cashflow.
Payment Processing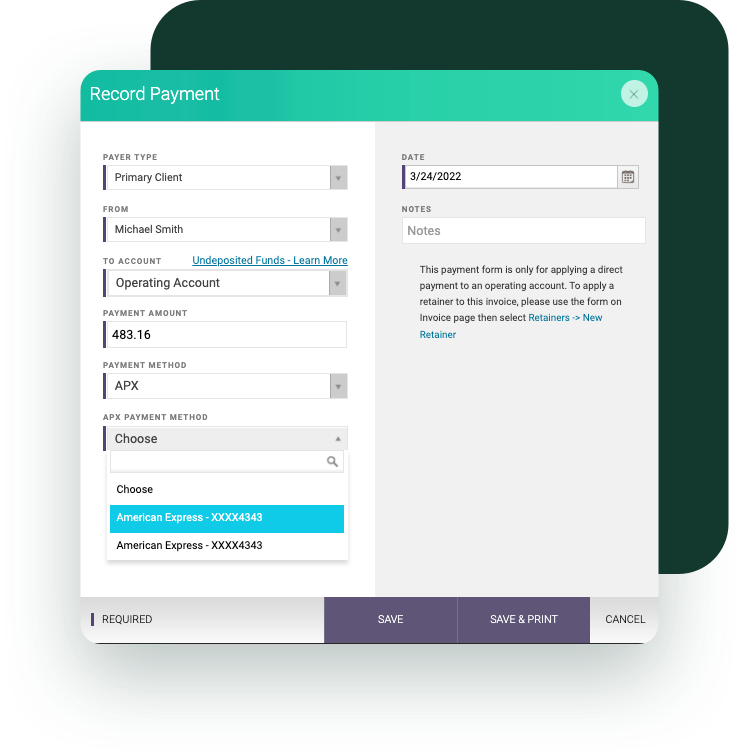 Profitability and productivity
Capture more billable time with better accuracy. Generate customizable invoices and increase staff productivity with our built-in legal billing and time tracking software.
Time Tracking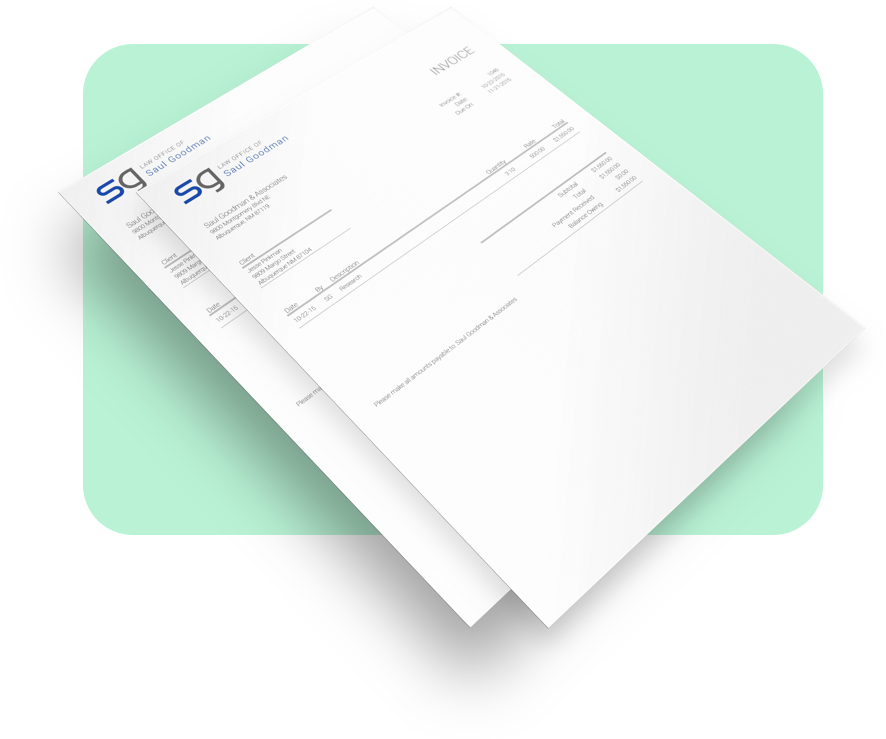 "CARET Legal is significantly improving the efficiency of our timekeeping and billing processes. We are spending less time to get bills out, and they are going out faster. Time entry is straightforward and easy. I do feel like it is helping us capture a higher percentage of our billable work than we did in the past. I am very happy we made the switch."
– Michael G., Managing Partner
More hours billed, more focus with legal billing software
Are you fully leveraging data analytics?
Easily monitor key performance metrics that are important to your business.
Are you taking advantage of embedded finance?
Get details on how to free up your lawyers and staff from doing mundane finance tasks.
Ready to take your firm further?
Get started with a free trial, or schedule a demo to see how our legal practice management software helps you work smarter and maximize revenue.