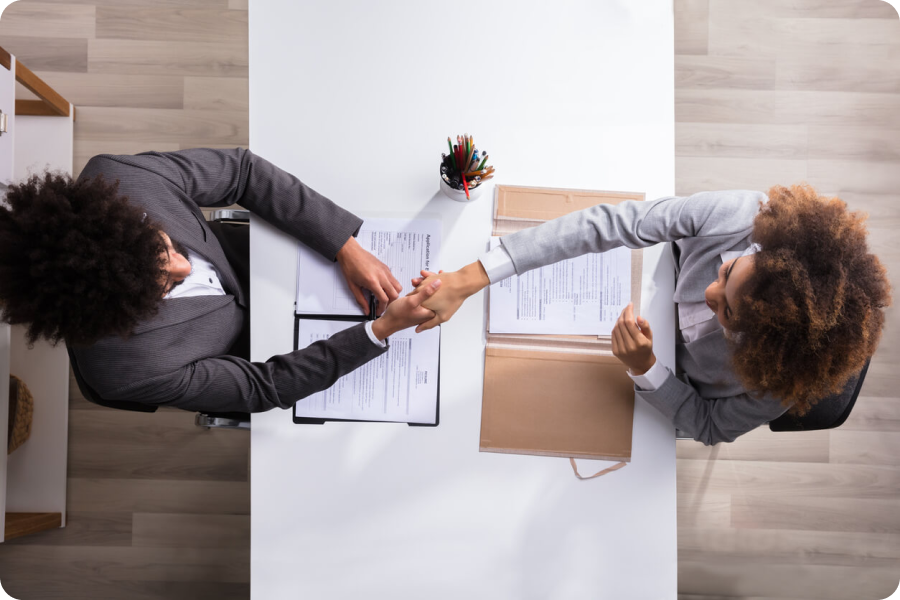 Employment Law Software for Attorneys
Grow your firm with our powerful employment law practice management software. With CARET Legal's you can focus on your clients without worrying about security, conflicts of interest, or losing important data. Because you have work to do.
Our employment law case management solution gives you peace of mind
CARET Legal's employment law software provides lawyers with a unified dashboard that provides quick access to your entire labor law case, including all emails, notes, and documents, and employee-to-employer communication to ensure the details you need are always at your fingertips.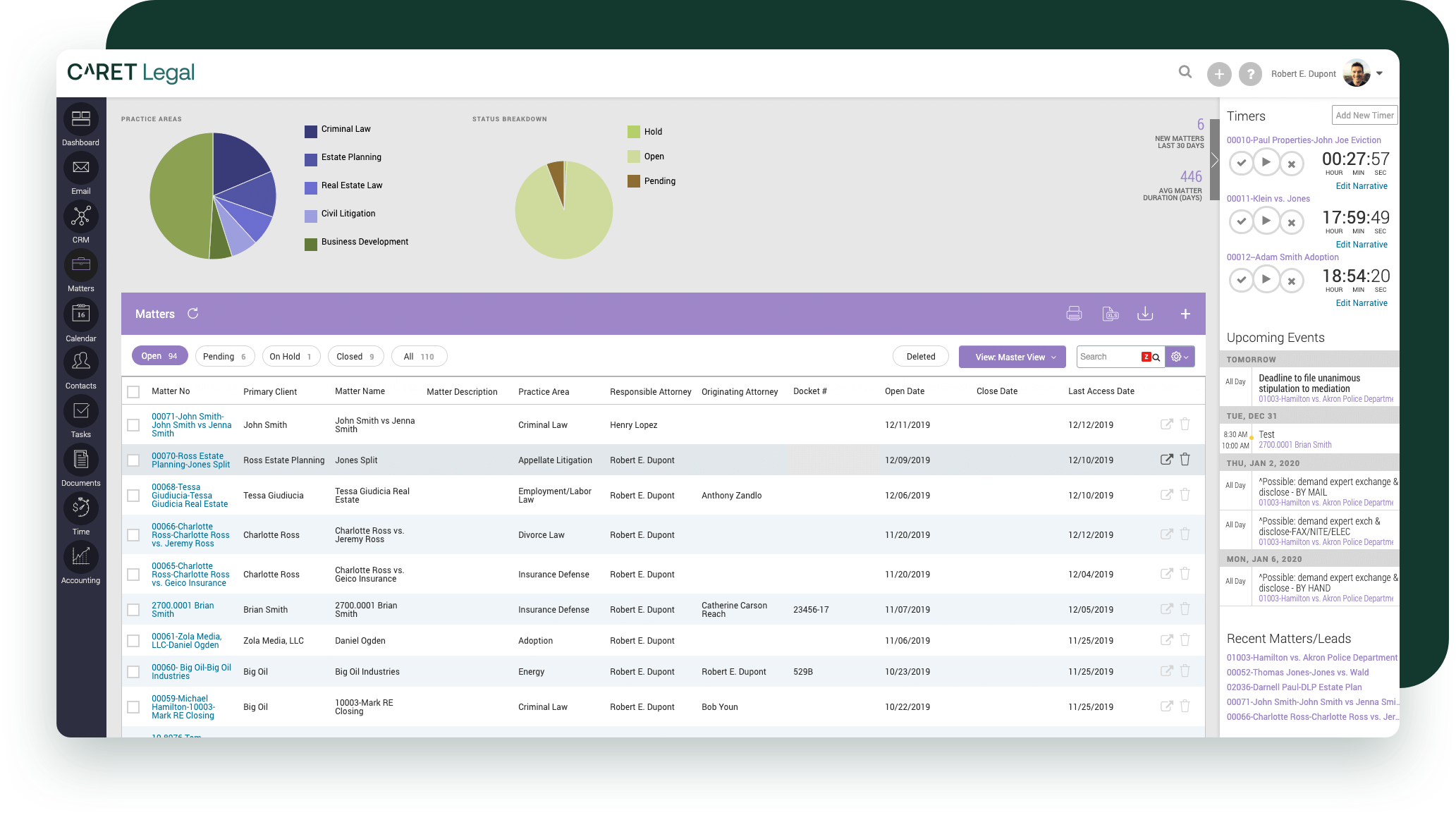 Employment Law Should Keep Your Firm Organized
CARET Legal's employment law software is full of reporting features — Case status, chronology, deadline and alert reports make sure the right people are working on upcoming activities and that nothing falls through the cracks.
Easily Manage Critical Workers' Compensation Cases
CARET Legal helps workers' compensation attorneys easily access critical case information from within a single platform. Whether you need to view medical records, schedule meetings or check invoices, CARET Legal's practice management system efficiently stores and safeguards all information and documents associated with each matter. Securely retrieve all your important client information through our client portal and our dedicated mobile app.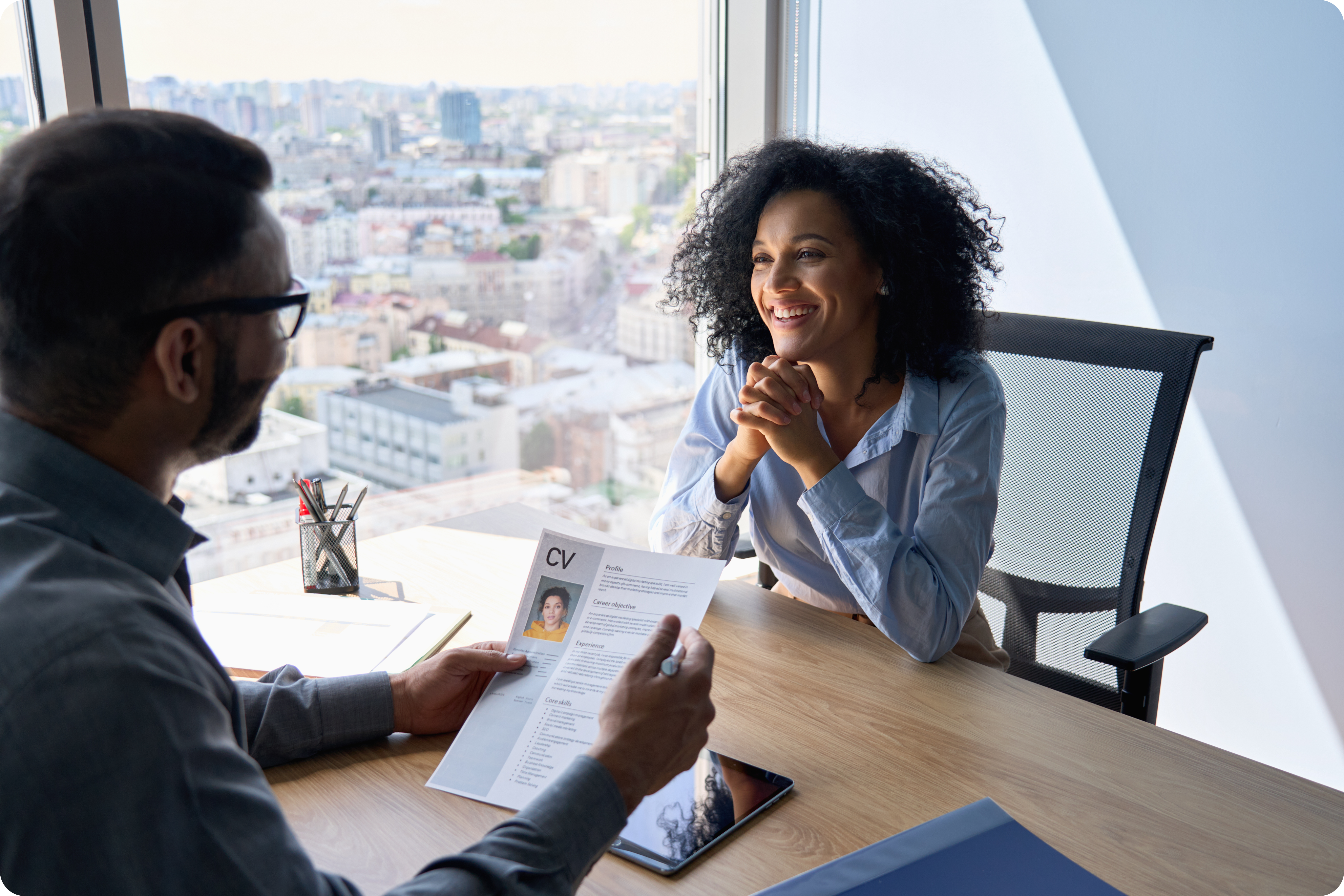 Our Employment Law Attorney Software Features
Ready to take your firm further?
Get started with a free trial, or schedule a demo to see how CARET Legal helps you work smarter and maximize revenue.