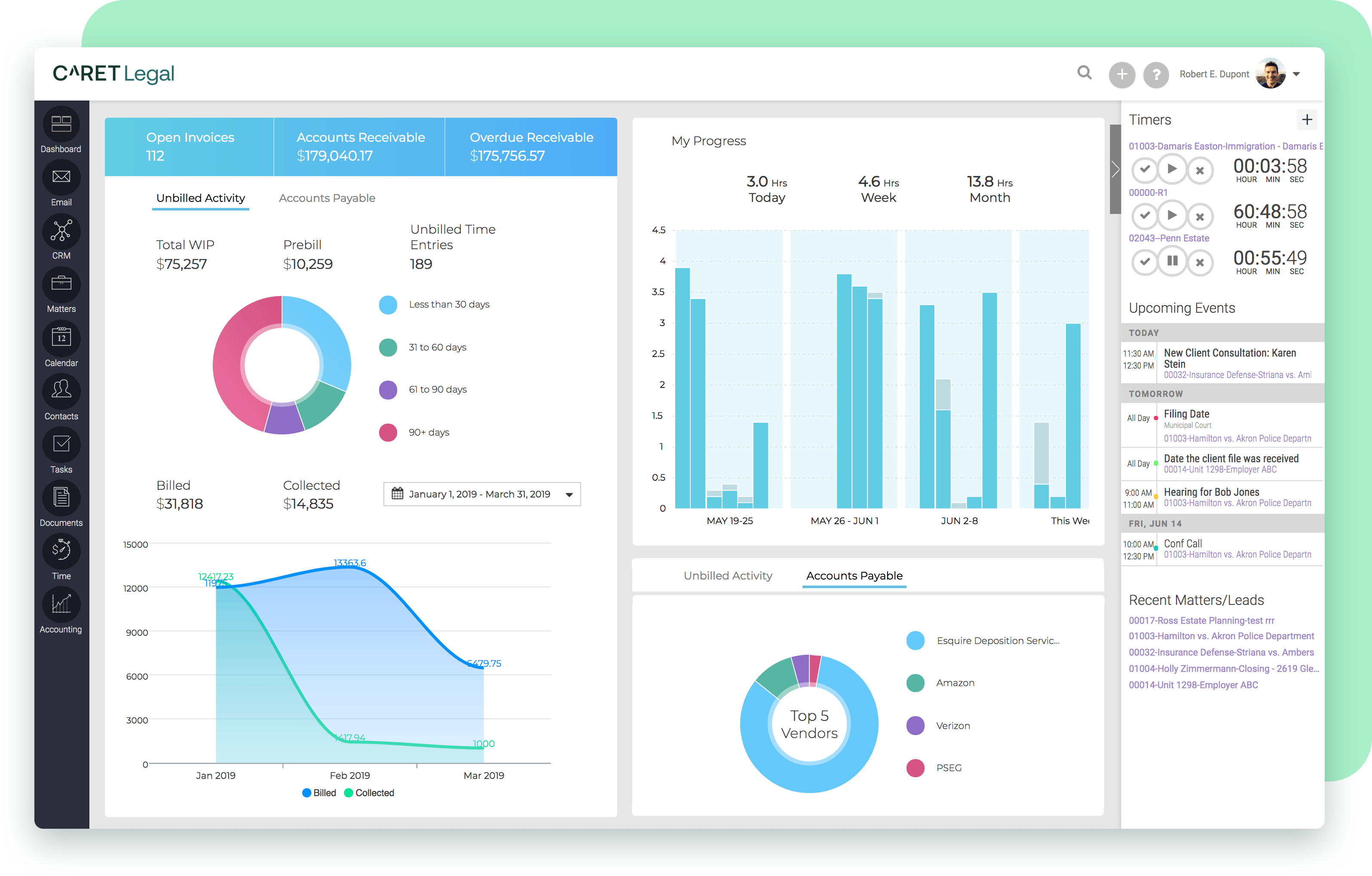 Data to help you grow your practice
Analyze each case's profitability while tracking expenses and identifying areas where you can cut costs or improve efficiency. Effectively manage your practice by monitoring billable hours and ensuring accurate and compliant billing to improve overall efficiency and cut costs.
Leverage the strength of flexible reporting
Our user-friendly interface and pre-built reports make it easier for your team to maximize productivity. Auto-send reports save time and ensure your office is up-to-date and aligned. With options for cash or accrual basis as well as customization options, our reporting system is tailored to meet the specific needs of your firm.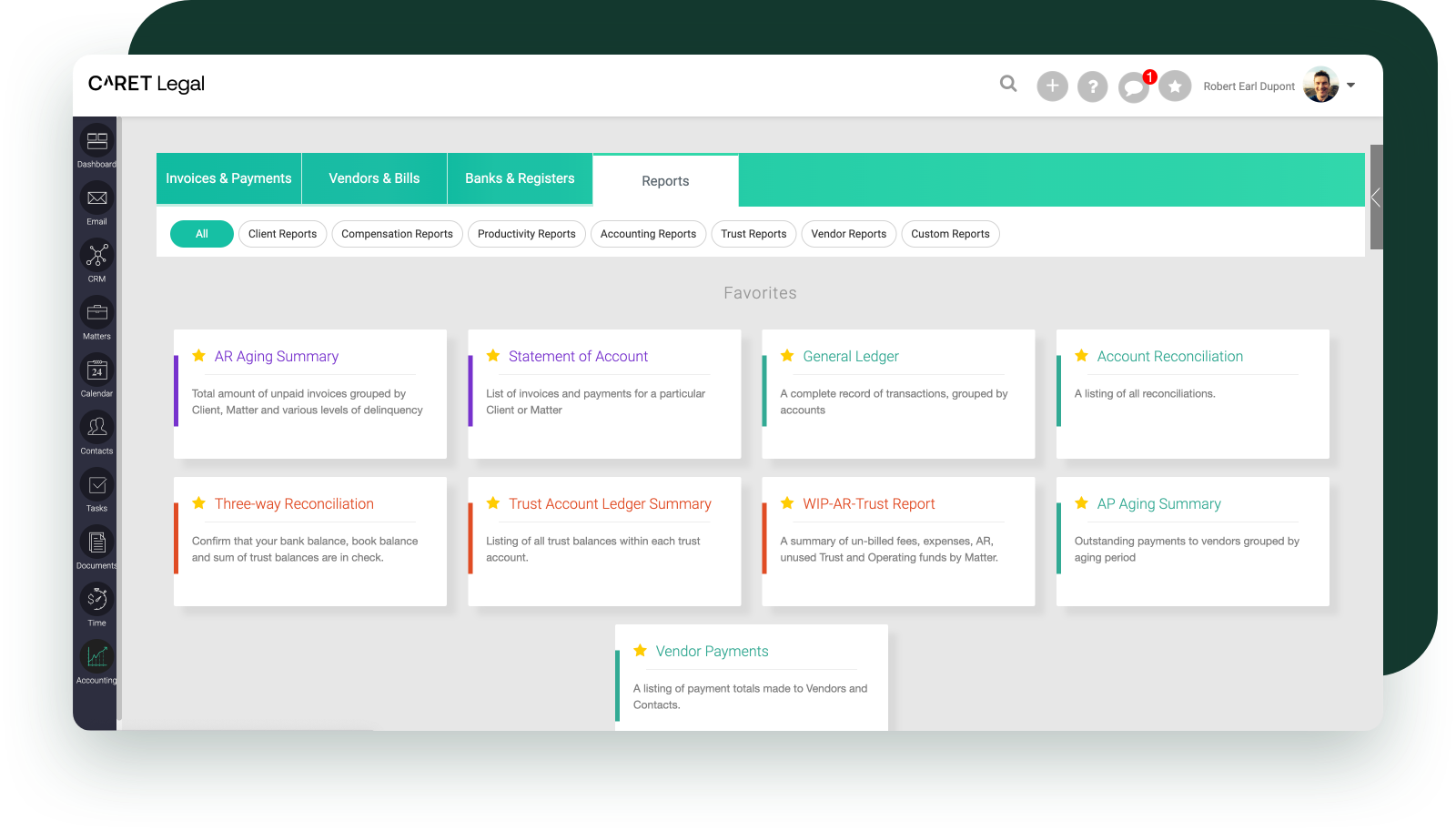 Make data-driven decisions
Identify blind spots, outliers, and opportunities in your practice to drive growth and expansion through productivity, compensation, and profitability reporting.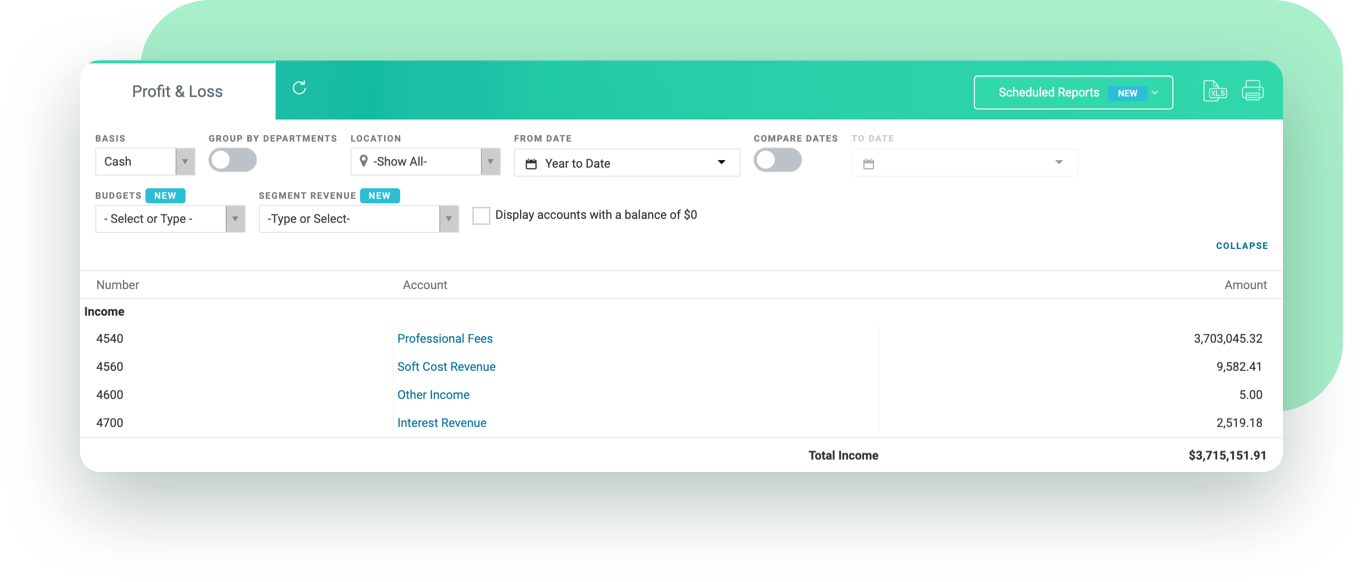 Track in real-time
Gain real-time visibility across your entire organization.
Track your firm's performance
Anticipate issues proactively
Manage trust accounts accurately
Generate required financial statements
Organize and align your teams
Advanced compensation reports show clear financial insights such as billed, collected, responsible, and originating reports.
Advanced compensation reports show billed, collect
Advanced reporting includes financial statements,
Deliver fast answers to your stakeholders
View financial statements, WIP, and timekeeper productivity
Communicate quickly with stakeholders
Share essential details with your clients
Bill every hour with accuracy
Forecast your financial future
Accurately forecast your firm's growth with advanced reports that show clear data-driven financial insights.
Secure sensitive client and financial data against unauthorized access.
Cut costs around the clock
Identify cost-saving opportunities by monitoring and ensuring accurate billing hours.
"CARET Legal consolidates accounting and reporting tools, along with bookkeeping features, all in a one place. The platform helps me keep track of critical information and provides valuable insights and key performance indicators that help me manage most effectively."
– Hannah Stitt, Tectonic, LLP
Ready to take your firm further?
Get started with a free trial, or schedule a demo to see how our legal practice management software helps you work smarter and maximize revenue.