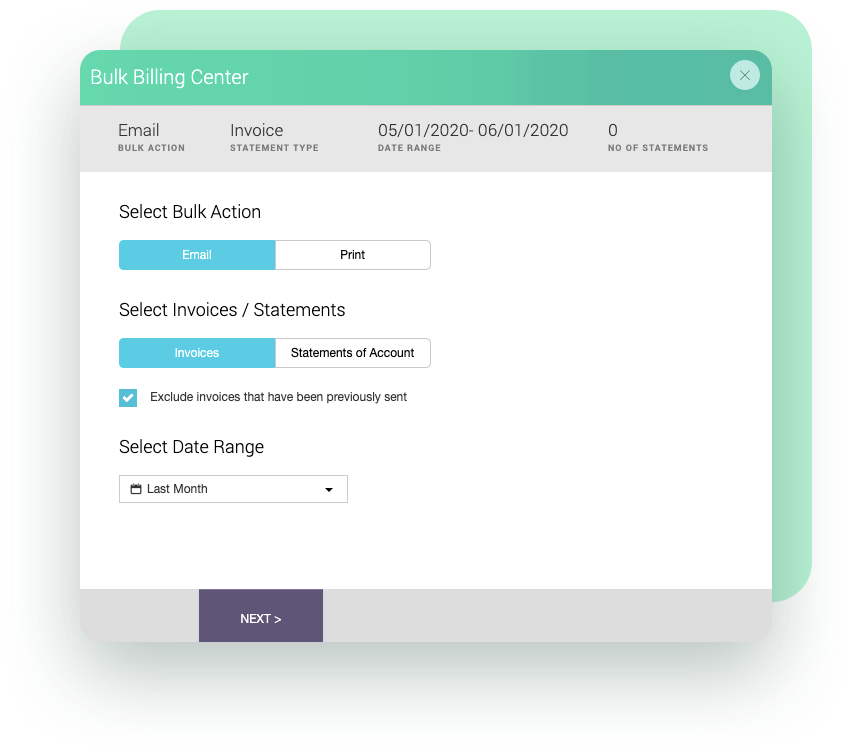 Boost your profitability
Maximize your staff productivity with legal time and billing software that supports bulk billing capabilities, customizable invoices, and batch billing. Free up your team's time so they can focus on other important tasks, and you can ensure accurate billing, always.
Eliminate manual rate management
Rate cards mean you can easily assign custom user rates to any matter, eliminating the need for manual rate management. You can also apply set discounts to user rates or create preferred rate cards, making the process even more efficient.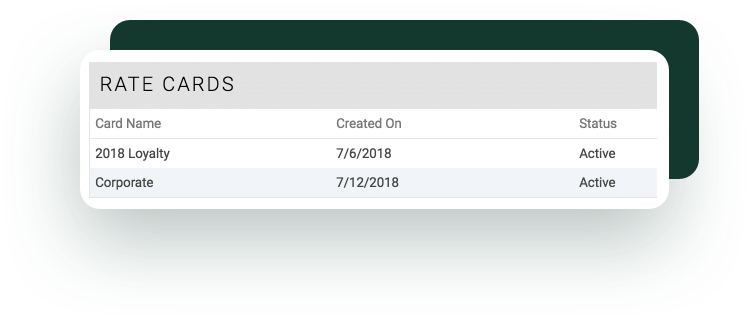 Bill for every minute
With automatic timers for case-related emails and phone calls, you can easily convert tasks and activities to time entries to capture and bill for every minute of work. And with the ability to remotely track time with both iOS and Android devices, you'll have the flexibility and accuracy you need to stay on top of your workload, no matter where you are.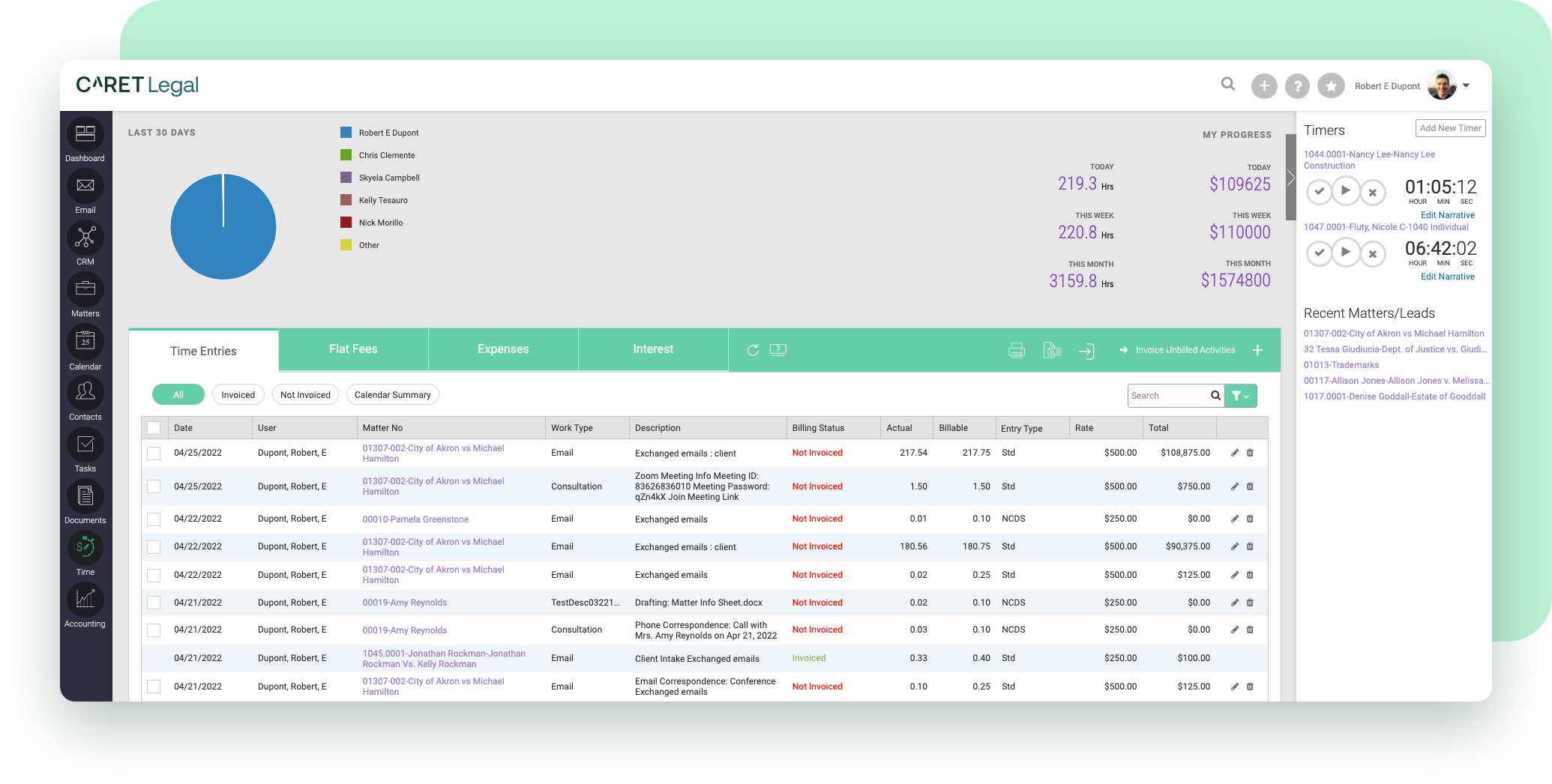 Drive compliance with less oversight
With CARET Legal's time entry rules, you can decrease the chances of invoice rejection by enabling users to enforce compliance.
Block specific words and phrases to improve time entry accuracy and consistency
Restrict billing for certain activities to enforce company guidelines
Ensure only valid and billable activities are entered, promoting transparency and accountability
Eliminate irrelevant or incorrect entries to enhance data quality and reporting
Invoicing made easy
Consolidated & Bulk Billing allows you to generate consolidated invoices for clients with multiple matters in a billing cycle.
Effortlessly bill clients with bulk invoices in just four clicks
Send personalized invoices
Offer direct payment through invoices with our PayNow feature
Include balances for all matters and clients
Customize your billing workflow
Utilize optional pre-billing and draft invoice features for optimal workflow.
Easily manage vendor bills with our AP features
Batch print check capability makes vendor payments that much easier
Split billing means fewer headaches
Bill multiple clients on a single matter with unique rates for each client and split percentages for fees and costs
"CARET Legal has transformed the way I capture and bill for my time. It can automatically generate time entries for calendared events, emails, or phone calls, and also set multiple timers on open projects, making multitasking easier than ever. The ability to capture time alone in this way makes the program pay for itself."
– Steven Gruenberg, Attorney at Law
Ready to take your firm further?
Get started with a free trial, or schedule a demo to see how our legal practice management software helps you work smarter and maximize revenue.