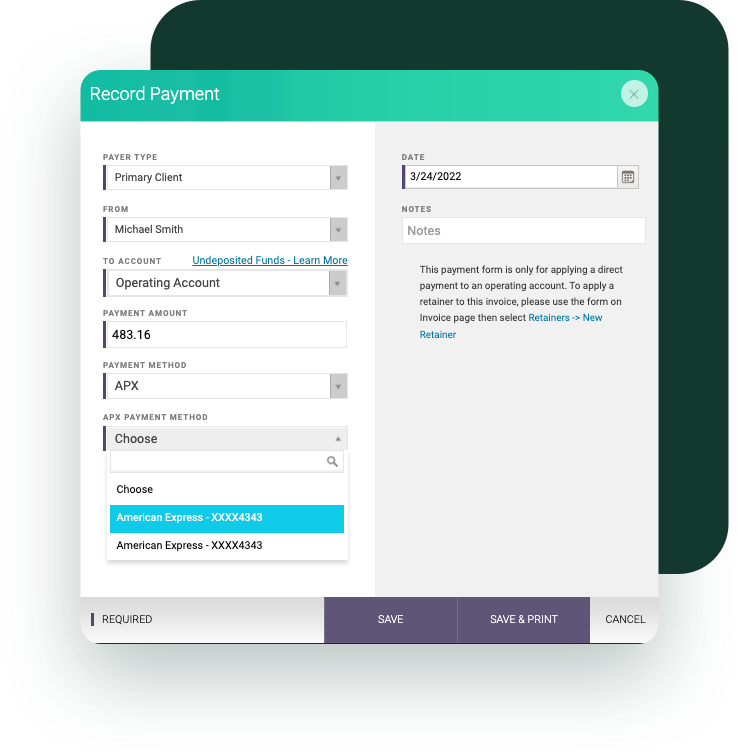 Get paid faster
Simplify the payment process and drive stronger cashflow with CARET's law firm payment processing system.
Optimize your operations
Decrease AR and accelerate getting paid without waiting for the mail. Plus, get funding in as little as two business days for both credit card and e-checks.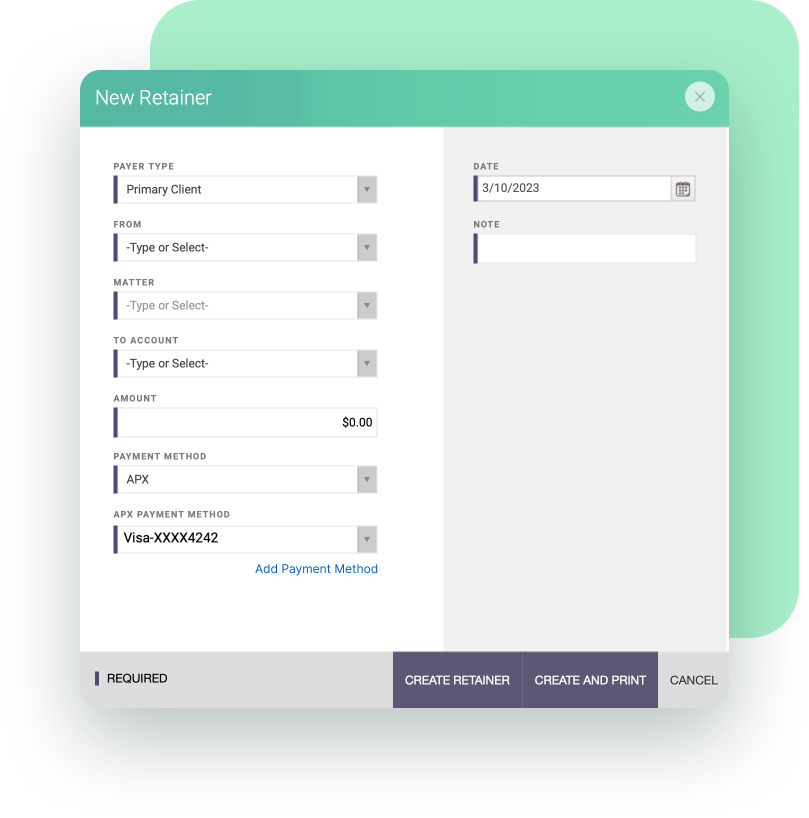 A seamless and hassle-free experience
Elevate the customer experience by giving them the ability to pay in just one click. Payments are automatically received and associated with the client, so everything feels smoother.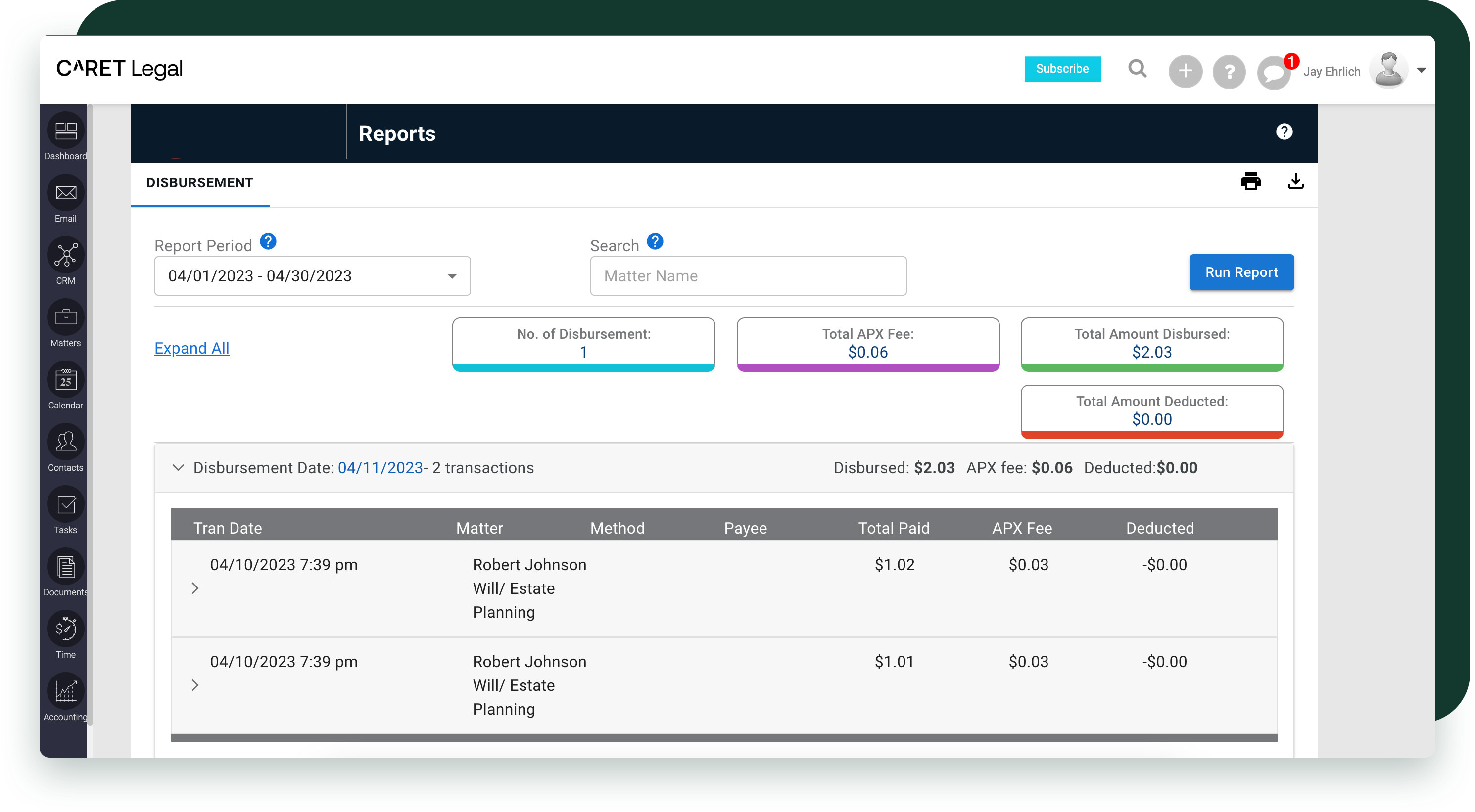 Simple. Secure. Stress-free.
Save time and avoid costly errors with our integrated online payment system for law firms.
Eliminate reconciling between disparate systems
Work seamlessly within CARET Legal without leaving the application
Payments are secure with digital encryption, tokenization and PCI security
Compliance keeps trust and operating account balances separate
Everyone loves the PayNow link
A modern, digital payment experience means clients can pay with just one click.
75% of clients pay the same day they receive an invoice
You get paid in days versus weeks
Receive credit card payments without the high cost
Transparent pricing at flat rates
No monthly processing fees, long-term contracts, or hidden charges.
Get comprehensive reporting
Easier reconciliation between payments, account balances and bank statements
Get dashboard, funding detail, disbursement reporting and more
"Online payment functionality was a must-have for our firm, and CARET Legal delivered just that. Although many of our clients use bill pay systems, we also require the flexibility of accepting credit card and ACH payments."
– Jonathan Runge, Newman & Lickstein
Ready to take your firm further?
Get started with a free trial, or schedule a demo to see how our legal practice management software helps you work smarter and maximize revenue.