Blog
Law Firm Compliance Made Easy With a Practice Management System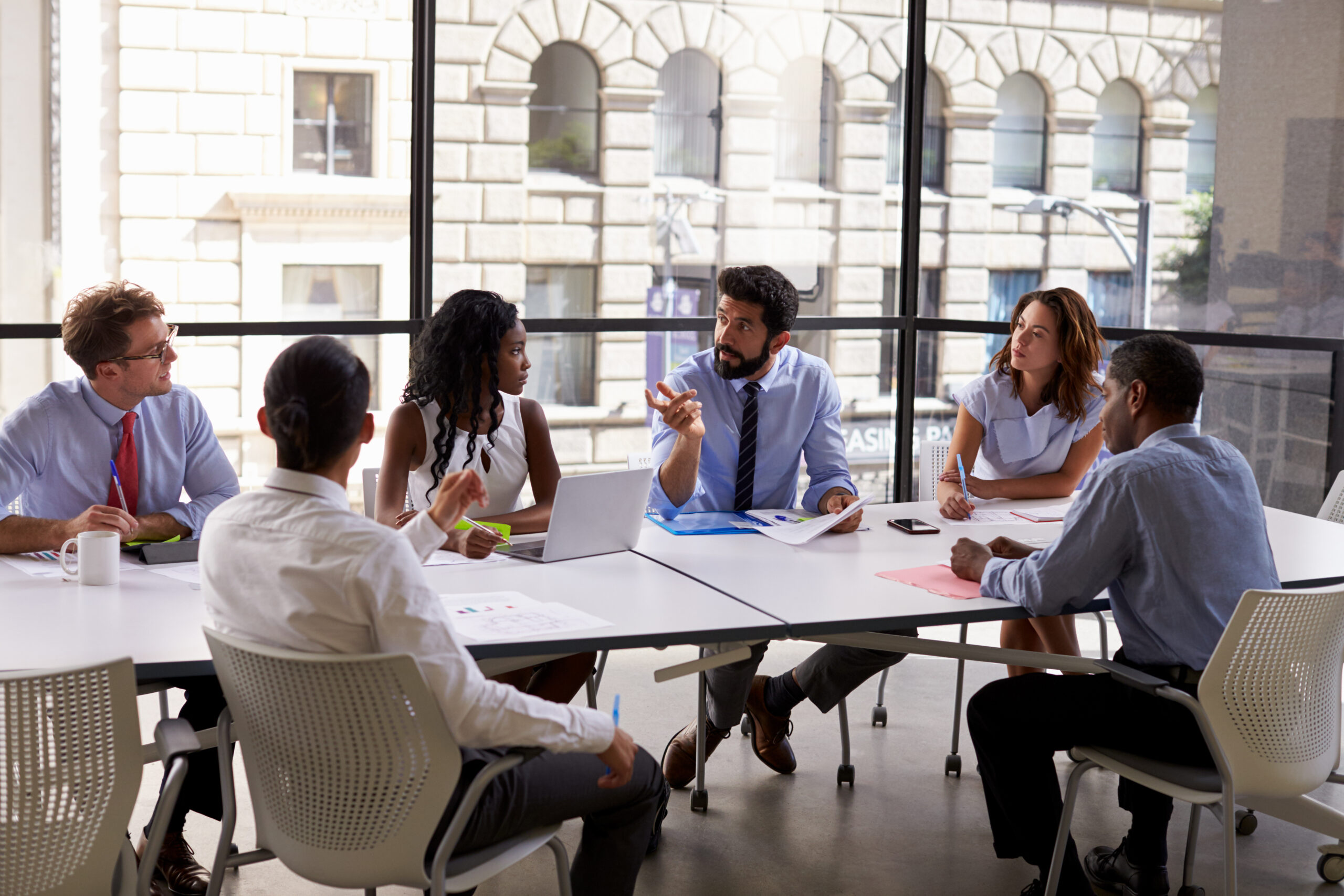 To ensure law firm compliance, it's crucial to have a system in place that not only simplifies compliance but also aligns with your firm's specific needs.
Law firm compliance can be a burden to adhere to. But, legal practice management software (LPMS) goes a long way in alleviating some of the burden. It relieves you of the constant monitoring for regulatory changes, keeping your systems updated and ensuring that your firm is always in sync with the latest compliance requirements.
Compliance Features of an LPMS
Christopher Lafferty, Attorney and General Manager at CARET Legal, recently spoke on some of the ways that legal practice management software can aid in legal compliance. He highlighted a few key features and how they make meeting compliance requirements much easier. He explains:
"Effective risk and compliance management requires efficient oversight of information and financial resources, which can be a daunting task without the right tools and strategies in place. Law firm practice management software can streamline these efforts across various areas."
Robust Document Drafting and Management
The document automation capabilities of legal practice management software (LPMS) leverage the use of templates and stored data to speed up the document creation process, allowing attorneys to generate documents by answering just a few simple questions. These templates drastically reduce the human error associated with manual document creation. Plus, when compliance regulations change, you can make a single update at the template level, ensuring everyone at the firm has access to the most current forms and documentation.
Additionally, an LPMS offers a centralized system for storing and managing all legal documents. This feature ensures that all documents are properly organized, easily retrievable, and securely stored, making compliance with document retention policies effortless.
Precise Time Tracking
Legal practice management software provides accurate time-tracking tools that aid in maintaining compliance with billing regulations. These tools eliminate manual tracking errors and ensure that all billable hours are accurately recorded and invoiced — no matter the task type.
Secure Communication
Legal practice management software offers secure, encrypted communication channels for client-lawyer interactions, guaranteeing that all communications are confidential and comply with privacy laws. With CARET Legal, clients can share invoices and sensitive documents through our secure client portal, and we even offer the convenience of secure client texting.
Conflict Checking
Conflict checking is made easier when everything is connected within a single platform. Attorneys no longer have to rely on index cards, spreadsheets, or paper forms when conducting conflict checks. This manual process is time-consuming and prone to human error.
End-to-end legal practice management software like CARET Legal is equipped with search capabilities that facilitate a more seamless process, allowing legal teams to identify potential conflicts faster and more accurately.
For example, when you open a new lead or matter it will search and find any existing contacts to raise the flag of a potential conflict.
By selecting the right LPMS, you can focus more on your core business – providing excellent legal services, while the system takes care of compliance.
Calendar and Deadline Management
Legal practice management software comes with advanced calendaring and deadline management features that are not only great organizational tools, but serve as a safeguard against risks. With a robust solution, attorneys can set reminders for critical dates, track case progress, and plan resources effectively. This proactive approach ensures that no deadline is missed, helping law firms avoid non-compliance issues related to missed dates.
Trust Accounting
Handling client funds is a critical aspect of law firm operations that is heavily regulated for ethical reasons. Mismanagement of these funds can lead to severe consequences, including loss of license. Legal practice management software provides integrated trust accounting features that make managing client funds straightforward and compliant with legal and ethical guidelines. It allows you to track every penny, ensuring funds are never commingled or misused. The system can generate reports, reconcile accounts, and even alert you to any irregularities or potential issues. This feature not only ensures compliance but also builds client trust through transparency and accountability.
Audit Trail
An audit trail is a secure, immutable record of all actions taken within a system. Legal practice management software offers comprehensive audit trail capabilities, providing clear evidence of compliance for audits. It records every action, from document creation and modification to communication records and billing transactions. These are invaluable during audits or investigations as they provide undeniable proof of who did what, when, and why. It also helps in identifying any potential issues or discrepancies, allowing for timely rectification.
Selecting the Ideal Practice Management System Includes Looking at Security
When choosing a legal practice management software, a robust feature set that makes compliance easy is a significant factor, but there are other important considerations. Security is also at the top of the list, with the 2022 ABA Cybersecurity Tech Report stating that 27% of law firms had experienced a form of security breach.
Christopher Lafferty touches on the importance of having legal practice management software that's security-focused, saying that to "ensure compliance with cybersecurity requirements, law firms must implement adequate security measures, train employees on best practices and stay up to date with evolving threats."
That being said, look for a legal practice management provider, like CARET Legal, that is SOC 1 and SOC 2 certified. These stringent compliance standards, set by the American Institute of Certified Public Accountants (AICPA), aim to prevent businesses from exposing themselves to excessive cybersecurity risk. By opting for a provider that adheres to these standards, law firms can better safeguard their client data, ensuring its security and protection.
To ensure law firm compliance, it's crucial to have a system in place that not only simplifies compliance but also aligns with your firm's specific needs. An LPMS can be the key to achieving this balance, making law firm compliance requirements manageable and less daunting. By selecting the right LPMS, you can focus more on your core business – providing excellent legal services, while the system takes care of compliance.