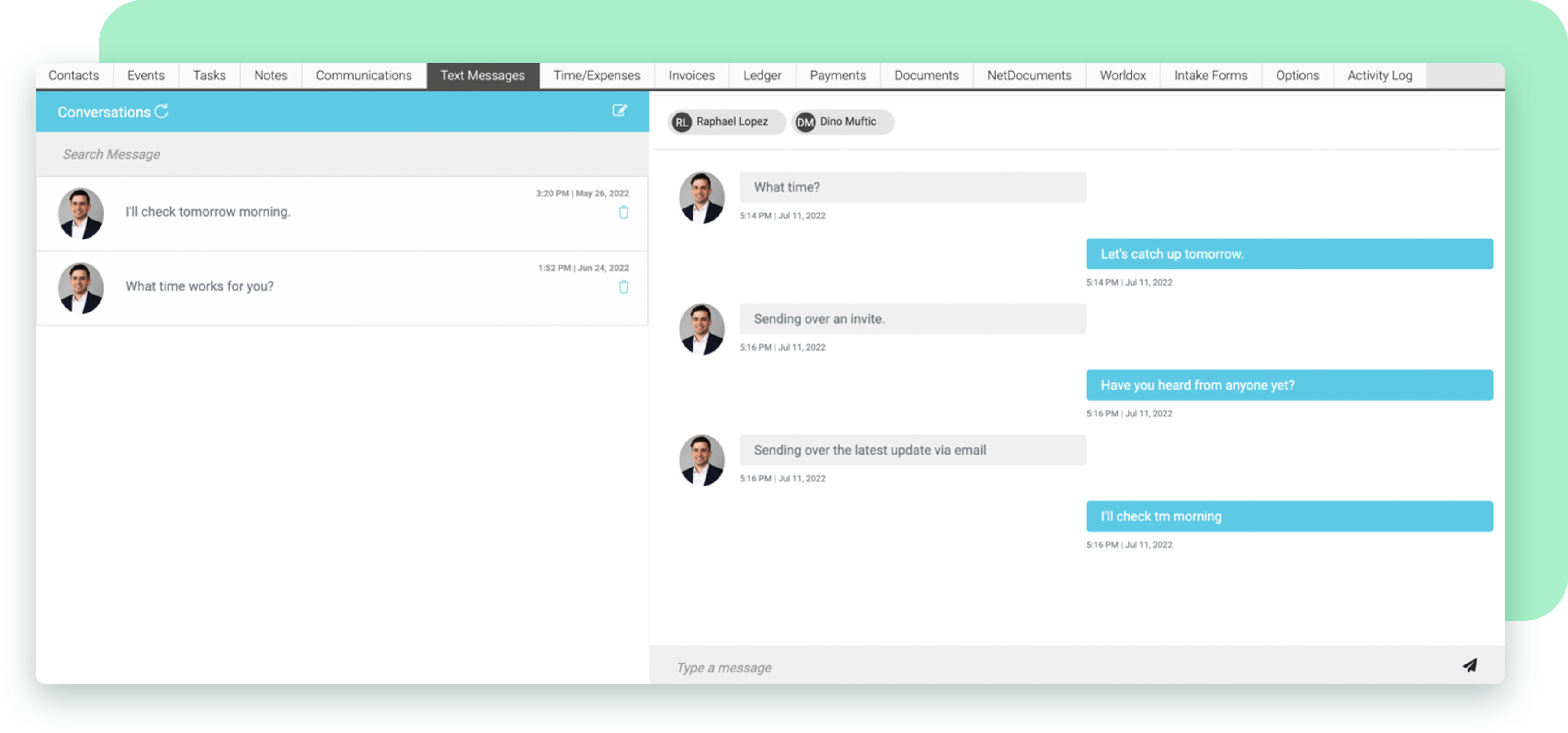 Two-way communication, one platform
With two-way SMS messaging, you can keep your conversations with clients, leads, and matter-related contacts going from directly within CARET Legal. Share critical information with clients without jumping between applications.
Ready to take your firm further?
Get started with a free trial, or schedule a demo to see how our legal practice management software helps you work smarter and maximize revenue.