Whether you work in a small practice or a larger one, firms of all sizes can benefit from understanding the costs associated with choosing a legal practice management software.
Purchasing a new legal practice management system is a major step in moving towards increased productivity, efficiency and collaboration. However, when it comes to purchasing a legal practice management system (LPM), it is not a one-and-done deal. Your law firm will come to see that there are many LPMs to choose from, with varying degrees of transparency among the brands. Whether you work in a small practice or a larger one, firms of all sizes can benefit from understanding the costs associated with choosing a legal practice management software.
Some software companies put pricing on their website for potential clients to see, while others choose to only disclose that information after an inquiry has been made for fear that competitors might see their rates. Both types of companies remain inherently limited in their ability to dictate if and how their product will fit within the confines of your budget. But how can your firm know what to expect to pay if you don't know all of the costs involved in practice management software pricing?
The truth of the matter is initially purchasing an LPM is different from the cost of owning it. A subscription price is just a portion of the total cost of having a legal practice management system and determining the additional costs can be a bit harder to decipher. Here are just a few things to consider when pricing out a practice management system.
What kind of hardware is needed?
On-premise solutions sometimes require the purchasing of new servers. This can lead to a costly investment for a product that might not be flexible enough to fit the needs of your law firm.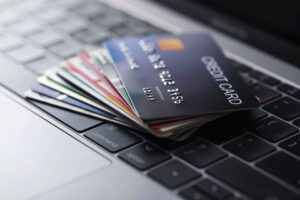 This is a major reason for why firms are choosing to invest in cloud-based solutions.
However, before you automatically jump into a cloud-based LPM, you'll want to make sure the platform is compatible with a multitude of devices (Macs, PCs, Androids, iPhones, etc.) so that it can accommodate all the members of your firm. Otherwise, you may incur the cost of purchasing new devices for your team members.
Will I need personnel on hand?
Ongoing maintenance is an inevitable cost, especially when it comes to on-premise servers. Depending on your firm's current IT structure, you may need to bring in an external consultant with expertise in this area. When speaking to providers, it's important for your firm to understand what kind of support they offer and whether there may be additional costs when it comes to enlisting the help of one of their consultants.
What kind of integrations with other practice management tools do they have?
When looking at the features offered by various platforms, determining which tools are native on a platform is integral. That way, your firm will have an idea of whether you'll need to maintain additional subscriptions to support third-party applications. With so many cloud-based providers providing these options, especially with external accounting services, it's important to factor these expenses into the total cost of an LPM. A fully-integrated system may end up costing your firm less in the long run.
The truth of the matter is initially purchasing an LPM is different from the cost of owning it.
Will I be charged for upgrades?
Cloud-based providers generally update their servers and software on a regular basis, at no extra cost to your firm. However, this isn't the case with on-premise providers. Typically, these companies will charge you to upgrade the software when new versions are released. With new versions being released every one to two years, upgrades can add up over five to ten years.
What costs are involved when migrating to a new practice management system?
If you are like most law firms, you're probably using more than one application to manage your client files, your financial information, and your expense reports. Collecting all that information and migrating it to a new provider is costly, especially if it isn't done correctly. Sometimes the platform will assist you, but oftentimes the work is outsourced to a consultant who will bill you for their services (usually on an hourly basis). Then the customizations for your firm come into play, which goes beyond just moving the data.
Most law practice management providers offer some level of this service but, in most cases, it isn't free and should be considered during the purchasing process. With some of the more user-friendly options, a member of your team may be able to configure your firm's account, saving you money.
Will my team and I need to undergo training?
Training seems like something you'll need to worry about after you've already chosen a legal practice management platform for your firm. However, it's important to remember that your law firm may have team members with varying levels of technical knowledge, and some may need more training than others. Some providers may offer free training, but others might recommend training programs that may come with an additional cost.
As you research the many options out there, it is important to keep detailed notes on all of the potential costs that can arise. You'll likely find that most cloud-based providers are less expensive than their on-premise counterparts in that they don't require costly hardware or regular updates. But it's important to keep in mind that all cloud-based software solutions aren't created equal and integrations, limited migration services and poorly designed interfaces can wind up costing your firm a lot more than you think. A legal practice management software should help you with administrative tasks, not add onto them with continued maintenance, constant updates, and unknown fees, no matter the size of the practice. Practice management software costs need to be evaluated before selecting a solution for your firm.
Check out a full list of questions to consider when pricing out a legal practice management system in our whitepaper.