Most legal matters involve hundreds of documents, many of which have numerous iterations along the way. CARET Legal's robust document management system not only helps firms efficiently manage these files, but also offers interoperability with CARET Legal's other native matter management tools, maximizing efficiency and productivity.
With CARET Legal's Document Management tools, firms can easily store any file type and track every change made with real-time versioning.
All documents uploaded to the CARET Legal platform are immediately indexed, so in-document searches can easily be conducted by users. Once uploaded, team members can preview a document, video or audio file in CARET Legal without having to download it to the appropriate program. CARET Legal's preview feature is also available for email attachments for both inbound and outbound messages.

Jumping in between softwares and applications can be time-consuming. That's why now you can edit documents (in .DOCX format) without ever leaving CARET Legal. CARET Legal will create a new version with each round of edits to ensure no information is ever lost. At any time, an older version can be restored to the current version with the click of a button.
Firms can also easily merge files of virtually any type into a single PDF Portfolio document, which can easily be shared with clients and colleagues using CARET Legal's portfolio generator.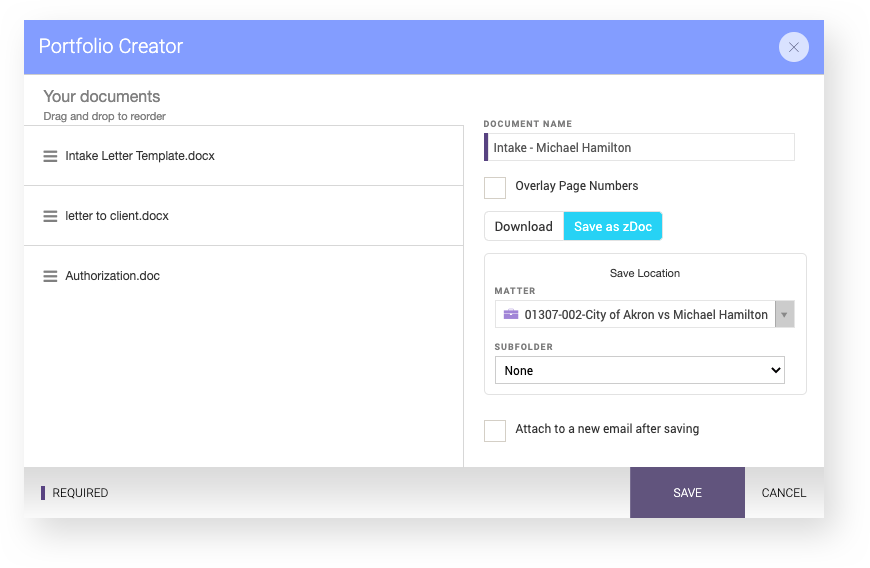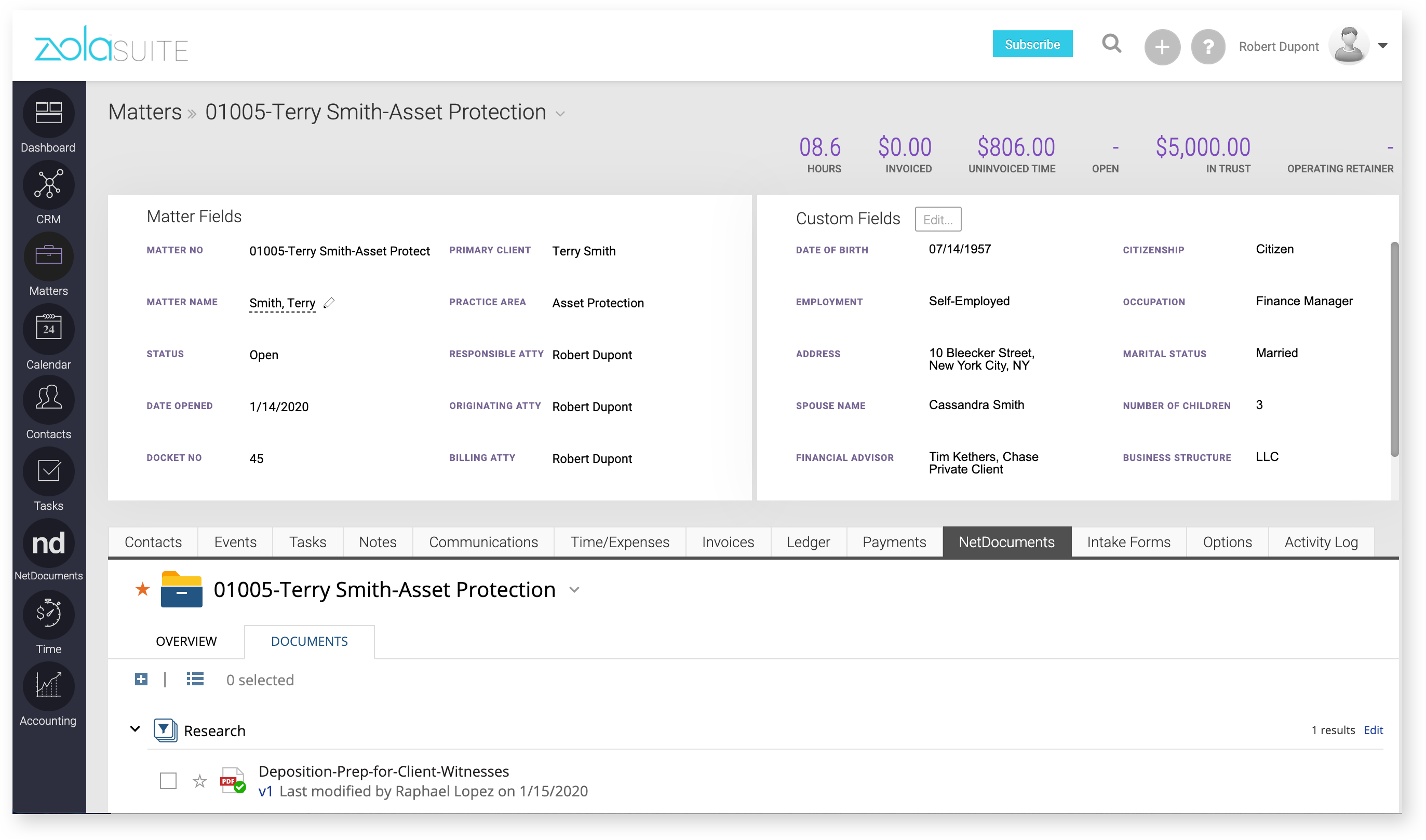 We are firm believers in our vision "Built-in, not Tacked-on"; however, CARET Legal still supports integrations with leading technology partners to help streamline your law firm's processes. CARET Legal's integration with NetDocuments allows users to access documents from their NetDocuments account within CARET Legal. Users also have the ability to create a NetDocuments Workspace within CARET Legal so they never have to toggle between two applications.
CARET Legal also has an industry-leading integration with Worldox which gives users the ability to easily upload and access all documents stored with Worldox directly through CARET Legal.
To see CARET Legal's Document features in action, schedule a demo today.