The hybrid work environment is not new. What is new, however, is the normalization of it.
I don't want this to be another pandemic article so let's not make it that. We, as professionals, have been working remotely for years, long before the pandemic. Attorneys and paralegals have been emailing work home to themselves forever – despite IT's pleas to not do that (you know who you are). The hybrid work environment is not new. What is new, however, is the normalization of it. In fact, it's become so normal that entire commercial real estate markets are in upheaval. Companies, including law firms, all over the world are reevaluating what it means to build an office and a workforce in the context of physical location.
Fortunately for businesses large and small, the IT world was ready for the hybrid work environment. My company, EVERNET Consulting, has been implementing the baked-in Remote Desktop that came with Microsoft Windows and Server for our law firm clients for years. We have been helping those attorneys and paralegals to stop emailing work home to themselves and instead securely connect to their work computer from their home devices to access their programs and documents. This worked relatively well for about the last 15 years.
The Future of Remote Work
Enter the cloud. There has been a steady march of software makers rewriting their software to operate in the cloud natively, and more specifically the web. That means instead of classic icons on the desktop of your Microsoft Windows workstation to start your workday, you open your browser – Microsoft Edge, Google Chrome, Apple Safari.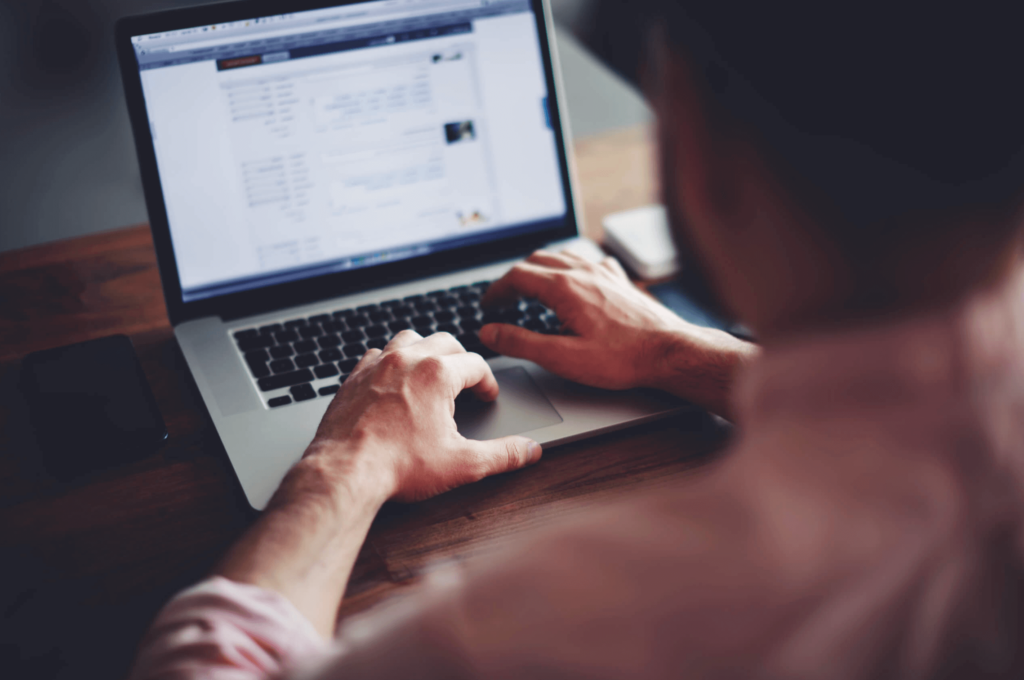 Entire applications like legal practice management software now run in a web browser. The de facto email program, Microsoft Outlook, has even been adapted to a web-based application. Simply go to the Outlook homepage and if your firm uses Microsoft 365, you can have a nearly complete emailing experience matching that of Outlook on your computer. But Microsoft didn't stop there. As I type these very words, I am in the web version of Microsoft Word. Every character I type is saved in real time to Microsoft's servers and propagated across their data network securely. A power outage would only push me to my laptop and mobile hotspot on my phone and I would pick up where I left off.
Mega corporations like Microsoft and Intuit are not the only players who have been writing their applications to the web. Legal case management and legal practice management software vendors like CARET Legal have been doing it too.
How Cloud-Based Software Can Help
So how does cloud and web software prepare a firm for a hybrid work environment? In short, it takes the IT business tools off the Windows desktop and into the browser. The data is stored securely in the data centers controlled by the talented folks who built the systems. Data has become highly available now because the web is a standard that runs on all kinds of devices.
Law firms benefit from cloud-based practice management software because their IT infrastructure gets reduced. Today, a law firm can run their entire practice on the web. Legal case management software, practice management software, phone systems, faxing, accounting, and bookkeeping software all exist on the web. If the power or internet goes down at your office, your firm can still operate from another location.
Classic IT systems support hybrid work, but cloud-based systems supercharge it.
Don't get me wrong, we still support countless firms using classic software and our role with those firms remains the classic IT function, maintaining servers and databases. But for the cloud and web case management software like CARET Legal, our role changes a little. We still need to manage and secure the devices from which attorneys and staff connect, but these firms using cloud software can shift their IT investments from recurring capital expenses like server replacements to more web tools, training, and integrations.
Lastly, cloud-based legal practice management software prepares a firm for hybrid work because it's there, ready, when you need it. Your firm needs to quickly add staff, simple… just add the users you need in the system and you're ready to go. Nothing to install, little to configure. Just log in, train as needed, and your firm is scaled up and staying productive.
It may seem odd that an IT guy is advocating for new technologies that interrupt his business model. It's true: the more cloud-based software our clients use, the less revenue we make in selling, installing, and maintaining costly servers. But I'm a technologist because I am inspired by the value and capital we humans gain with new technologies. Cloud-based practice management software isn't displacing me and my team, it's simply relocating us to new, more exciting roles within our client's IT environments. We are now finally getting our clients to use web-based HR portals and cloud-based phone systems for example. These systems and their data, because they are cloud- borne, integrate better than ever. These integrations still require someone willing to read the manual and accept the risk and responsibility of both the benefits and complexities of two or more systems working together.
Final Thoughts
I already said it, but it bears repeating: hybrid work isn't new, but it is normal now. Classic IT systems support hybrid work, but cloud-based systems supercharge it. High availability, reliability, scalability – all the "abilities" are reasons why cloud-based practice management software prepares and propels law firms into remaining highly productive and capable in the present and future.
If your firm leadership hasn't seriously looked at a demo of a cloud-based practice management software like CARET Legal, you need to look again. Schedule a demo with CARET Legal today and when you're done, schedule a call with me to discuss how we can be your new cloud IT support resource.
Find out more about the benefits that cloud-based software has on your firm and clients in our recent whitepaper.
Written by CARET Legal partner, Eric Buhrendorf. Eric is the CEO of EVERNET Consulting, a leading provider of IT support, services, and consulting. Eric has been supporting law firms since 2005 and knows the industry and firms needs well.