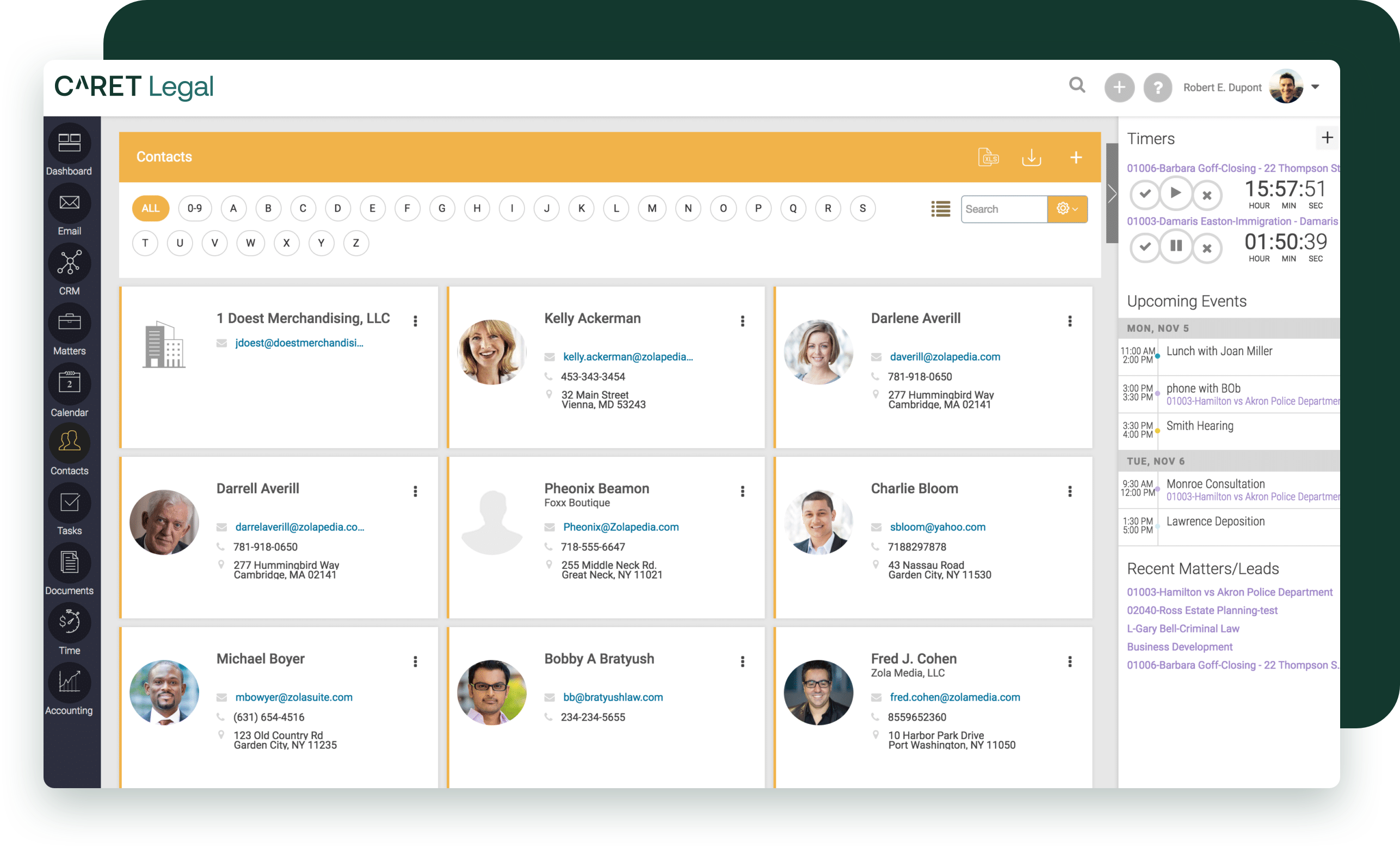 Stay organized
Legal contact management software helps you organize your contacts in an intelligent way so you can filter and search, look up every contact related to a certain client or matter, and access critical data including related contacts and communication history.
All your contacts, anywhere you go.
Your law firm has many contacts to keep track of: clients, prospects, referral sources, witnesses, opposing counsel and so many more. With all this information, it's key to have a central location to easily locate, track and manage contact data. Our legal contact management software can be used in any location at any time, so you always have access, whether you're in the office, in court or on the go.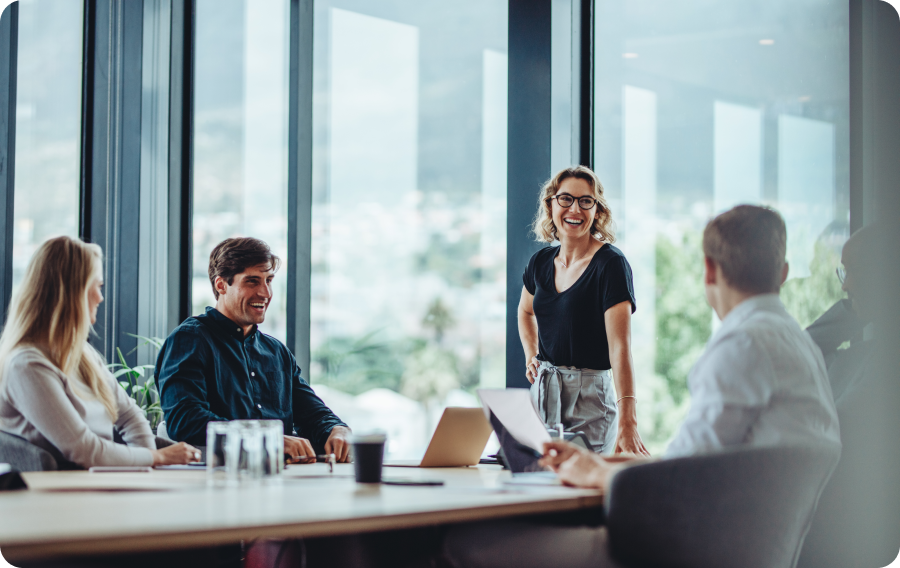 Locate contact info and so much more
A legal contact management system helps you store important information about all of your clients, prospects and other people that you work with. Here's a look at some of the robust functionality you'll find with CARET Legal's contact management system:
Create custom fields for contacts
Add as many contact fields as necessary
Search and filter by categories, including contact role, contact type and person created by
Copy contact name, company, telephone and street address with one click to the clipboard
Instantly compose an email by clicking on a contact's email address
View related matters based on the contact
View billing options like delivery preference, rate card or billing group
View CARET Legal Portal status, expiration date and link code
Utilize import and export capabilities
Add contacts by taking a photo of a business card using CARET Legal's mobile apps
"Full integration of CARET Legal with billing, document management and client contacts in one place is critical for daily deadlines and tasks. It is more intuitive than other products and reduces the need to have multiple programs. Integrating all of our client management, billing and document systems into one house has streamlined our daily practice. Instead of utilizing one system to track time and bill, one system for client contacts and a third system for document management, we are able to access all the information we need in one place."
– Verified CARET Legal User on G2
Ready to take your firm further?
Get started with a free trial, or schedule a demo to see how our legal practice management software helps you work smarter and maximize revenue.