Personal injury cases are complex and so, too, are the workflows involved in managing them. CARET Legal's Suite's end-to-end practice management platform is loaded with specialized tools that help personal injury firms streamline processes, increase productivity and maximize profitability.
CARET Legal's Settlement Management tools enable firms to efficiently manage settlement allocations and seamlessly generate settlement memos for all parties, even referring attorneys.
With CARET Legal's Personal Injury Module, your firm can track and disburse settlements more efficiently. Within the Matter Options of a personal injury matter, you can establish the Firm Settlement Percentage and generate a personalized Settlement Memo to provide to your clients for signature and authorization. Settlement Memos can be generated by Contact so if you represent multiple clients, one is created for each. When adding additional parties to a personal injury matter, you can also allocate a percentage of the settlement to a contact (or more than one contact) other than your Primary Client.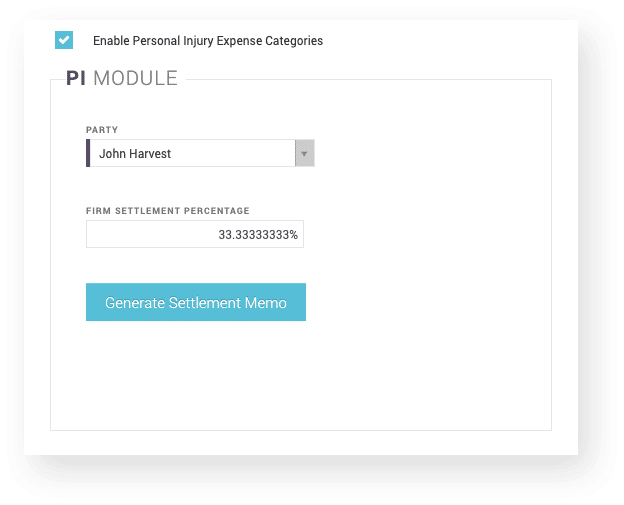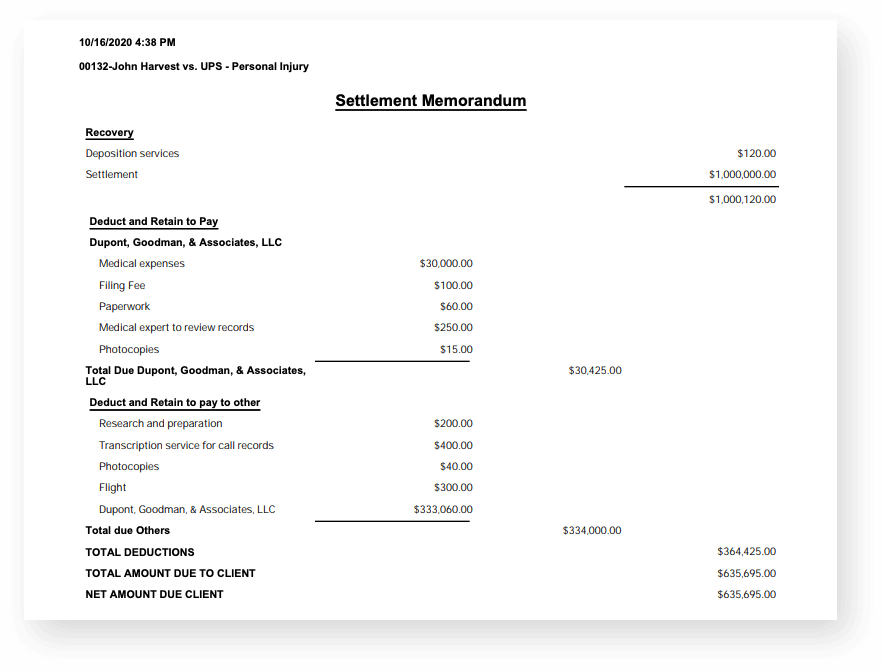 Firms can conveniently track all expenses incurred by the firm and external parties with CARET Legal's robust Expense Management features. On a firm-level basis, personal injury Expense Categories can be created and customized to your firm's needs when recording matter expenses, such as "Deduct and Retain to Pay" or "Deduct and Pay to Other". When creating Soft Costs or Hard Costs on a personal injury matter, you'll also have the option to choose your Expense Date, Value Date and the Contact the expense should be linked to. These costs are totaled in a detailed Value List for each matter, giving your firm the total value of expenses incurred, not just the dollar amount. All expenses owed are detailed in the final Settlement Memo.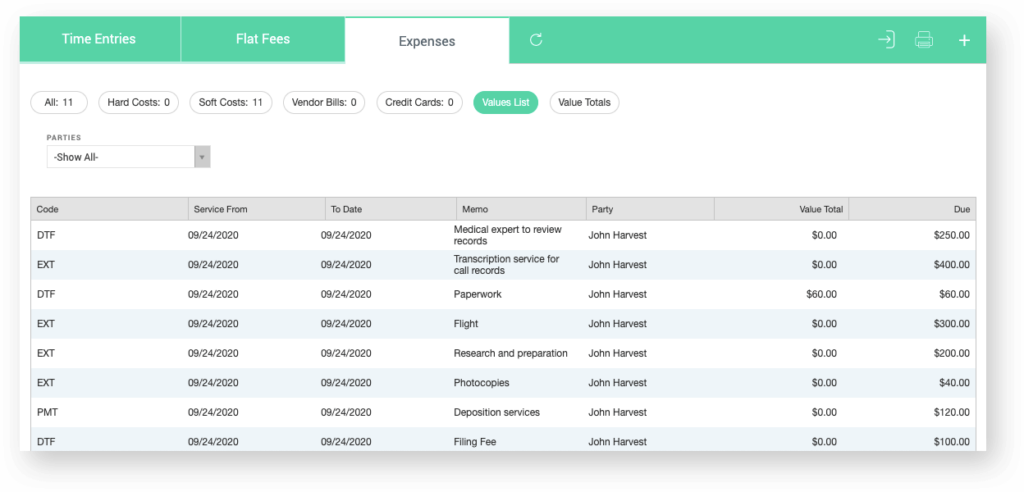 In addition to its Settlement Management tools, CARET Legal delivers all of the tools your front office needs to keep your team members organized, efficient and accountable. CARET Legal's robust matter management features include task management to streamline workflows and reduce margin of error as well as document management to store and collaborate on thousands of matter-related documents. All matters within CARET Legal have a designated Notes tab that allows you to easily draft, save and retrieve all of the important information you jot down each day. These rich-text notes are also accessible by your whole team so that everyone can retrieve them with ease.
Using CARET Legal's case-centered calendar, your firm can easily track Statute of Limitations and leverage CARET Legal's integration with LawToolBox to ensure you never miss an important deadline. Firms can also streamline pre-retention and intake management with CARET Legal's native Client Relationship Management (CRM) tool. CARET Legal's CRM delivers key business intelligence metrics to help grow your practice.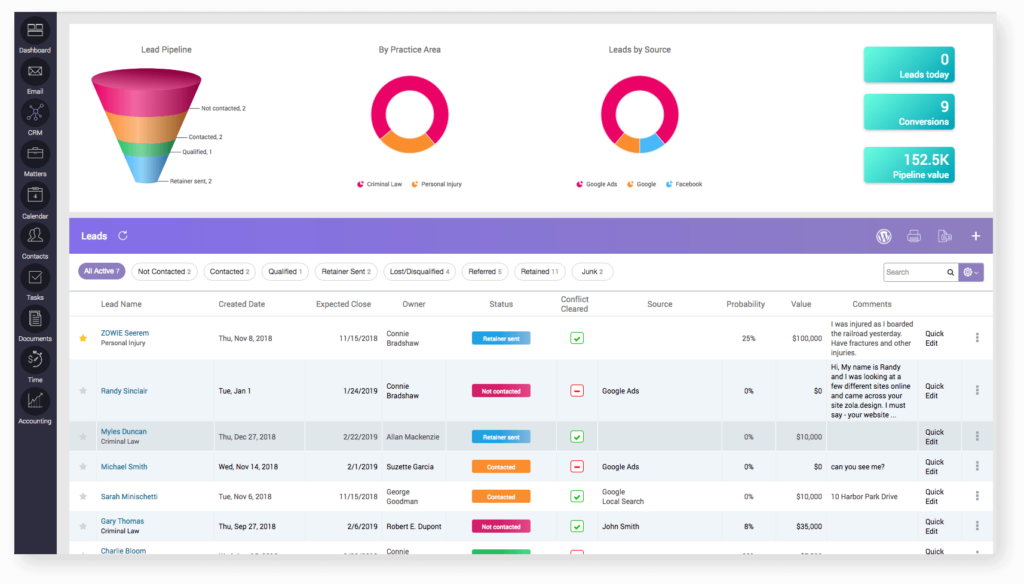 Schedule a demo to see how CARET Legal can help to make your personal injury practice more efficient, agile and profitable.