You are ambitious. You want your law firm to grow from an all-consuming practice to a thriving business. But how? Once you realize that your time is better spent doing those things you can't offload – namely, enhancing your knowledge and reputation in your practice area and cultivating relationships with your clients and referral sources — it's time to get some reinforcements. You need to hire an associate or a paralegal who can help you grow your firm and keep the work flowing. But, since it's your reputation on the line, it's crucial that your clients receive the same level of service that you provide to them without anything falling through the cracks. CARET Legal to the rescue!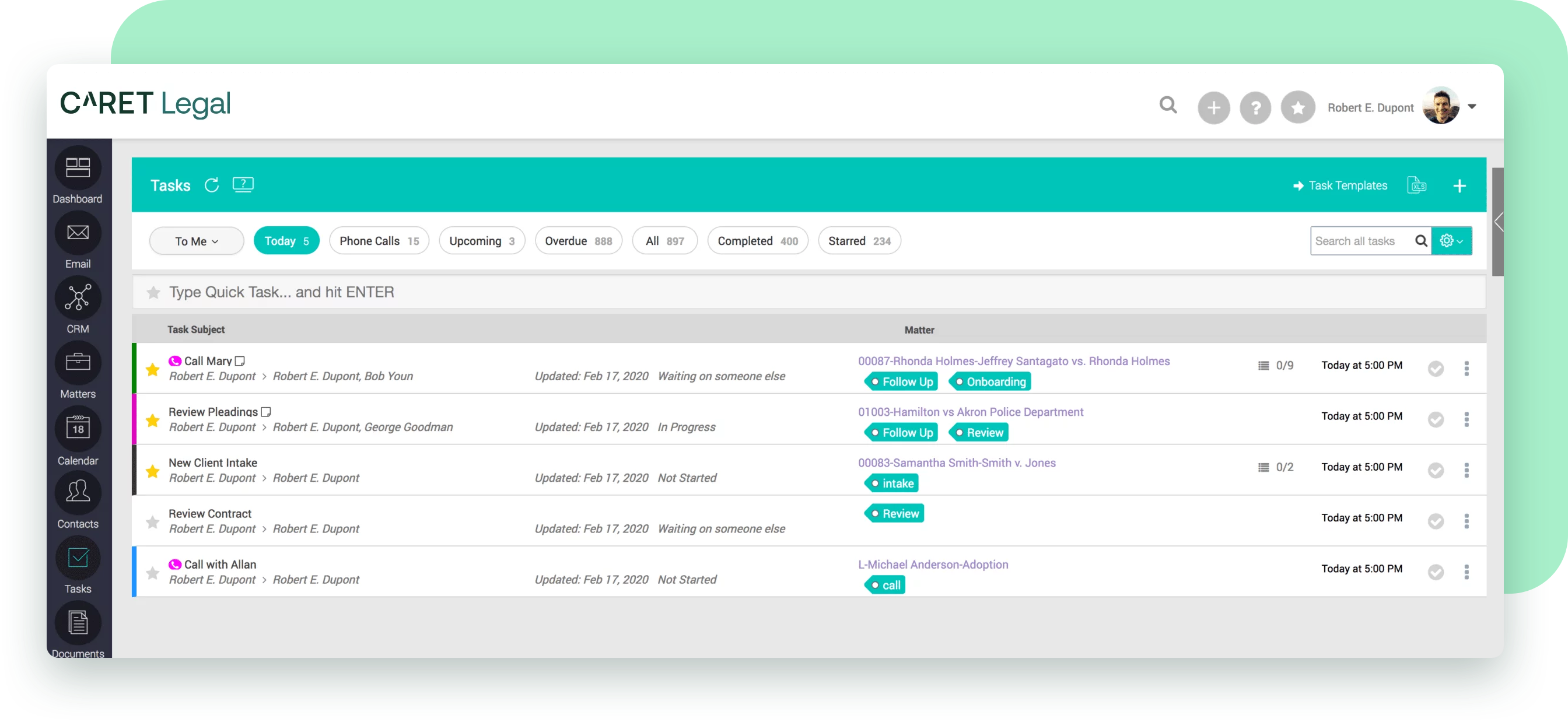 CARET Legal's task management features are tailor made for delegation and accountability. Not only can you assign tasks with time and date deadlines to others on your team, but you can also:
receive alerts when they are completed (or past due!)
add email, SMS or screen popup reminders to yourself minutes, hours, days or weeks in advance of the due date
add comments to tasks that are in progress
prioritize tasks by matter or by assignee
create recurring tasks
generate time entries from the task interface
And when you receive an email from a client or opposing counsel with a deadline, you can convert that into a task with all of these features too! How about multi-step tasks that you perform again and again? Piece of cake! Create a task template describing every step and your new hire will know your unique processes from day one. They will appreciate having a road map, accountability and clear metrics for success.
And if that new hire doesn't work out, better to cut your losses sooner, rather than later. With CARET Legal's advanced search feature, you can search every task that has ever been assigned without missing a beat. Streamlining processes so you can get down to business. That's the CARET Legal way.