The Spring CARET Legal product update is packed with a bundle of new, and exciting features. Keep reading to learn how you can better optimize and automate your practice.
CARET Legal Enterprise Advance: Level-up to unmatched service and features
Supercharge your firm's operations and boost your bottom line with unrivaled practice management tools, robust reporting, and powerful business intelligence from CARET Legal. The Enterprise Advance subscription is ideal for firms with over 10 users who want to leverage our new Advanced Document Automation feature and want 24/7 Premium Support with a dedicated Technical Account Manager. For more information on Enterprise Advance, and other CARET Legal subscriptions, please visit our website.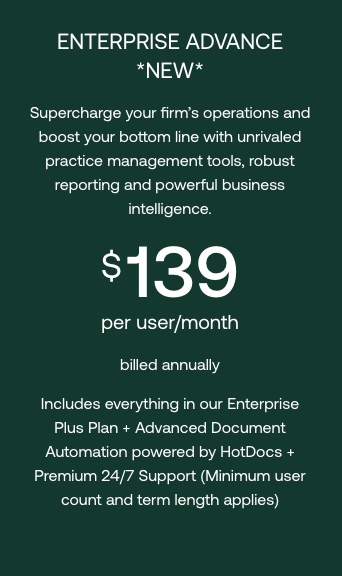 CARET Legal Enterprise Advance subscription details
Advanced Document Automation powered by HotDocs: Streamline your document automation process even further
With advanced document automation, you can easily create customized, error-free legal documents in minutes, not hours. With CARET Legal's robust practice management features, you can seamlessly manage your document creation process from start to finish, all in one platform. Get started with CARET Legal advanced document automation powered by HotDocs today and start experiencing the benefits of automated document creation.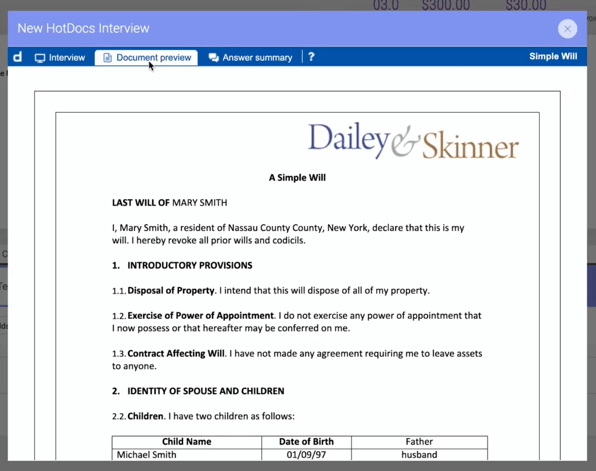 Advanced Document Automation powered by HotDocs
Custom Reporting: Gain deeper insight to drive your business strategy
With multiple advanced reports, CARET Legal offers robust financial analytics that inform critical decisions within your firm. Let the CARET Legal build the comprehensive financial reports you need to make intelligent decisions for your firm. Working with our Professional Services team, you can easily request detailed reports and run them on-demand with one click. Save your firm time and effort so you can focus more on what drives your business.
Closing Periods: Let CARET Legal enforce accounting best practices
Are your accounting practices following compliance protocol as closely as you'd like? How are you safeguarding against staff members retroactively making changes to closed accounting periods? The new Closing Period feature enables firms to restrict users from altering financial transactions after the accounting period is closed.
Time Entry Rules: Save time while increasing accuracy in time entry
Decrease the chances of a client rejecting your invoice and increase your time savings with CARET Legal time entry rules. This feature allows users to enforce compliance at the point of time entry to reduce rejected invoices. You can also customize and create multiple rules for different clients, matters or activities.

Time Entry limitations in CARET Legal
Client Texting Advanced Search: Get straight to your text conversation
The latest improvements to client texting include an advanced search option that enables users to quickly locate specific text conversations through a freeform text search, or through multiple filters.
Want to learn more? Schedule a demo or start a free trial today.