Blog
Relentless Incrementalism: Navigating Technology's Impact on Law Firms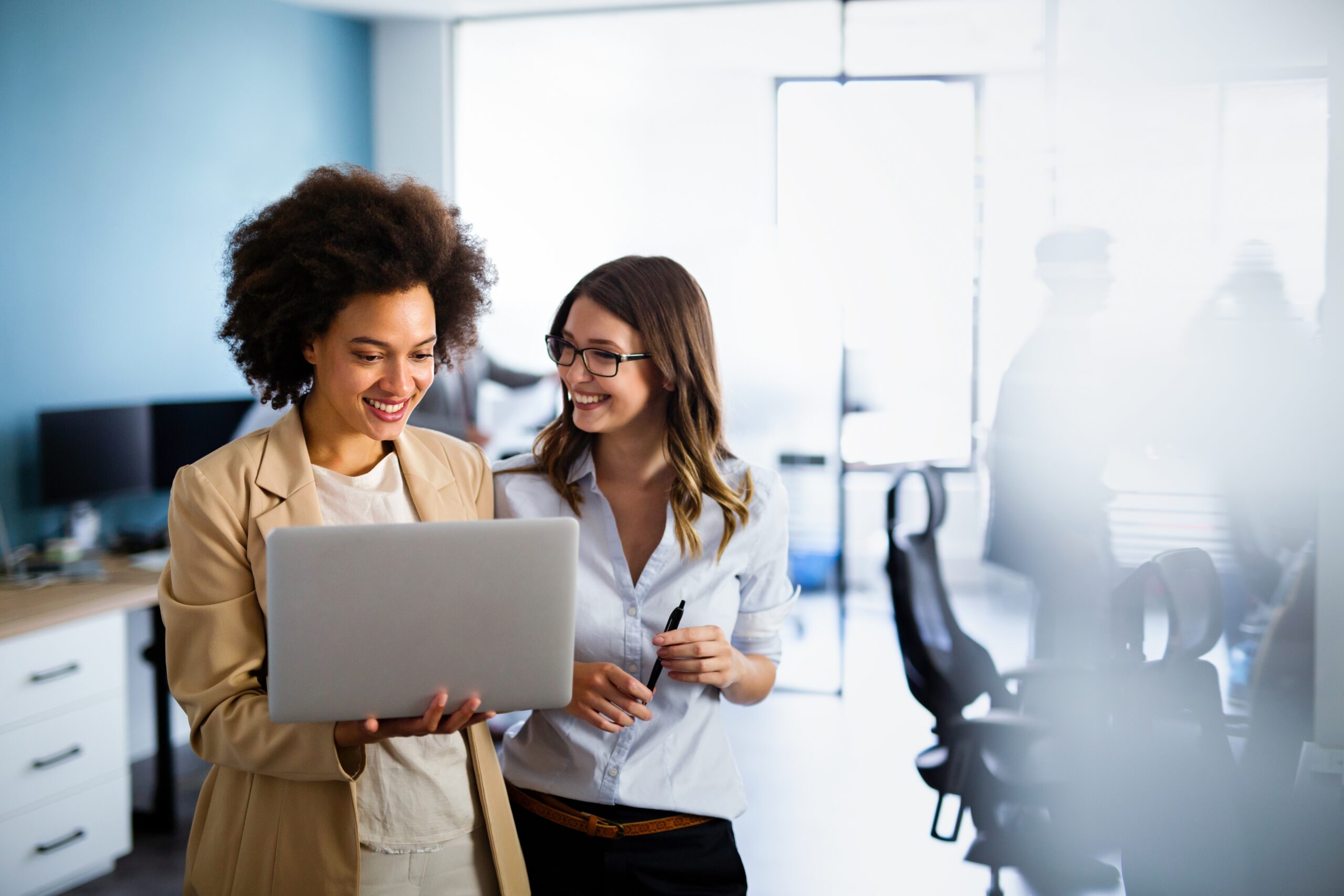 Relentless incrementalism embodies the concept of making consistent, gradual advancements in technology, recognizing that rapid innovation without proper integration can lead to inefficiencies and unrealized potential.
As Voltaire once noted, "perfect is the enemy of good," and this sentiment resonates deeply in the realm of law firm technology adoption.
In this always-evolving landscape of technology, the phrase "relentless incrementalism" is taking on new significance. Relentless incrementalism embodies the concept of making consistent, gradual advancements in technology, recognizing that rapid innovation without proper integration can lead to inefficiencies and unrealized potential. This philosophy becomes particularly relevant when considering the intersection of technology and law firms.
Hot Topics from CARET Legal Partner Discussions
In recent partner meetings, the CARET leadership team and CARET Legal partners discussed the challenges and opportunities presented by technology adoption in the legal industry, shedding light on the delicate balance between embracing innovation and ensuring effective implementation. CARET CEO Keri Gohman was joined by Nancy Griffing of 3545 Consulting and Debbie Foster of Affinity Consulting.
Technology and Law Firms: The Importance of a Holistic Approach
The dynamic relationship between technology and law firms has become a topic of intense debate. With the surge in automation and intelligent technology, law firms have encountered a wealth of innovative solutions aimed at streamlining processes and enhancing efficiency. However, these advancements have at times fallen short of their intended impact. The disparity lies in the speed of technological evolution outpacing firms' ability to effectively incorporate complex tools. What becomes evident is that acquiring cutting-edge tools doesn't guarantee efficiency gains if users fail to grasp their functionality or don't perceive value in consistent usage.
The path to reaping the benefits of new technology demands a more holistic approach. Firms need to address crucial people-oriented factors, ensuring that key stakeholders are invested in the change and contribute to the software's utilization within the organization. Achieving this buy-in where users genuinely believe that adopting a new practice management platform will enhance operations is pivotal. The involvement of key users in building support, providing training and catalyzing cultural shifts toward technology becomes a linchpin in the successful integration of new tools.
Technology's Role in Redefining Business Models and Pricing
The dialogue surrounding technology's impact on law firms turned to business models and pricing strategies. The prevailing wisdom suggests that technology should serve a firm's business goals rather than coercing firms into aligning with rigid billing practices. Rather than fixating on billing efficiency, the focus should shift to how lawyers price their services based on value.
Client demands for billing transparency and willingness to pay for demonstrated value are reshaping the pricing landscape. This metamorphosis underscores a broader realization that technology is driving transformative change within the legal realm over the next five years. Firms reluctant to embrace these changes risk falling behind and losing relevance.
Nancy Griffing of 3545 Consulting wisely pointed out, "Inertia will take you somewhere, but it probably won't be where you want to go."
This candid insight encourages firms to recognize the imperative of embracing change as a catalyst for growth rather than an obstacle.
Balancing Business Innovation and Legal Expertise
The fireside chats also included discussion on the transition of high-performing attorneys into equity partners and, eventually, business ownership roles. The reality often reveals that legal experts might lack the practical skills required to navigate the complexities of running a business. The current partner track, designed largely as a retention strategy, doesn't inherently support innovation and firm expansion. To tackle this challenge, firms must rethink their approaches:
Consider adding equity partners for their business acumen rather than as mere retention tools.
Acknowledge that promotion to an equity partner doesn't automatically confer business expertise.
Embrace the transformation that occurs when business-minded individuals are given the reins. Such shifts can herald positive changes, provided attorneys and partners view firm operations through a business lens, addressing fee structures, accounting and investments.
An increasingly common occurrence is nonlawyer ownership, now allowed in some states. This shift is giving lawyers the ability to leverage opportunities for financial liquidity. Early entrants are providers of legal forms and adjacent services, with the consumer DIY approach having an impact on B2C firms.
Leveraging Technology for Efficient Practice Management
Technology, particularly cloud-based solutions, offers a lifeline for law firms striving for efficient practice management. CARET Legal facilitates seamless team collaboration; offers transparency in appointments, tasks and deadlines; and fosters work-life balance, whether team members work on-site or remotely. The ability to centralize information and enhance communication has emerged as a cornerstone of successful modern law firms.
Read how this regional firm consolidated operations in the cloud with CARET Legal.
CARET partner observations on new technology and moving to the cloud:
Legacy products are becoming obsolete or being priced out of the marketplace. In many cases, it's simply time to move on.
Law firms and accounting firms have typically not embraced technology, but that is changing. 
The cloud concept and hybrid work situations were frightening until COVID came along. 
We started first with storing documents in the cloud. (incremental adoption!)
Firms realized that getting documents and practice management in the cloud meant they no longer had to be tied to servers and overhead costs. 
Fears of moving to the cloud declined when people realized the fears instead are around the idea of change. How do we approach the conversation surrounding the fear of change? 
There's a cost to any decision. Not deciding and staying with the status quo is also a decision and can cost a firm in the long term.
What legal professionals don't want to do is deal with redundancy. They want time to practice law and grow their firm.
Many have concerns about AI and protecting the sensitive client data that is their livelihood. 
Embracing Incremental Change and Overcoming Fear
Fear of change often stalls technological progress. The decision to migrate to the cloud, for instance, brings both opportunities and costs. Not deciding to change is, in essence, choosing to stagnate. The fear isn't solely about adopting the cloud but rather about managing the upheaval it can induce. Yet, with a well-charted implementation plan and robust user training, firms can navigate the path to successful technology integration. Affinity Consulting offers a post on Top 5 Tips to Improve User Adoption.
The success of change management depends, at least in part, on how well those involved accept the change, and it is extremely unlikely that a disruptive technology or process will be accepted immediately. Therefore, instead of upending everyone's daily routine, changes should be developed and introduced incrementally. Read our post on Change Management in Law Firms.
The advent of artificial intelligence also prompts apprehension, primarily centered around safeguarding client data. A secure and defensible approach is essential when incorporating AI into legal practices.
CARET Partners: Navigating the Technological Frontier
Amid these technological shifts, law firms can rely on Nancy Griffing, Debbie Foster and other CARET partners as knowledgeable guides. Their expertise and insights illuminate the path to evaluating, implementing and training teams on practice management and document automation software. The guidance of experienced advisors becomes a compass, helping firms navigate the complexities and seize the opportunities inherent in the evolving legal landscape.
By striking a balance between innovation and effective integration, firms can negotiate the intricacies of technological evolution, ensuring a future that's both promising and sustainable.
CARET Legal partners are a diverse group of professionals, including IT consultants, accountants, practice advisors and marketing consultants, who work with law firms around the country. These partners share in our commitment to providing practices with cutting-edge technology that help to maximize efficiency, collaboration and profitability.
Ready for your firm's next tech initiative? Find a CARET Legal Partner
Join the Movement! Learn more about the CARET Legal Partner Program.