Is your law firm efficient? Think about how your firm operates daily.
The end of the month is approaching and one of your clients needs to provide a budget update to company leadership. They ask you for this month's expected time, billing and all outstanding invoices and matter dates for the next three months. Oh, and can you send them the current version of the brief due next week?
So, how do you respond to their request? What they're asking for is likely time-consuming to gather. But it doesn't have to be. The best way to improve your law firm's efficiency and productivity is through an integrated practice management system that acts as a single source of truth for all your firm's information.
The typical practice management workflow
Many firms access several different systems or send requests to several departments to get information from the client, or other information team members want. A typical workflow might look like:
Contact everyone working on the client's matters to get their estimated time into the time entry system and have someone send you a time report;
Contact accounting to get outstanding invoices;
Sift through the next three months in Outlook's calendar to find dates for the client's matters;
Search the firm's document management system (or worse yet, your own hard drive) and find the draft brief; and
Assemble all this different information, in several different formats, into an email response to the client.
You may think this example is exaggerated, but it is still quite common. In a 2020 Thomson Reuters report on the State of Small Firms, 57% of firms with fewer than 30 attorneys acknowledged that lack of internal efficiency is a moderate to significant challenge. And 74% of small firms reported challenges with spending too much time on administrative tasks rather than billable work. Indeed, attorneys in these firms spend almost 40% of their time on administrative tasks.
If your team functions anything like the example above, a lot of time was spent responding to a client request, and none of it was billable.
But there is a better way. Integrated practice management tools and systems can streamline your practice and focus your team, leading to higher firm efficiency, a better overall client experience, and more timely fee collections. All of these in turn lead to the one thing your firm consistently tries to achieve: higher profitability.
Improving law firm efficiency with practice management tools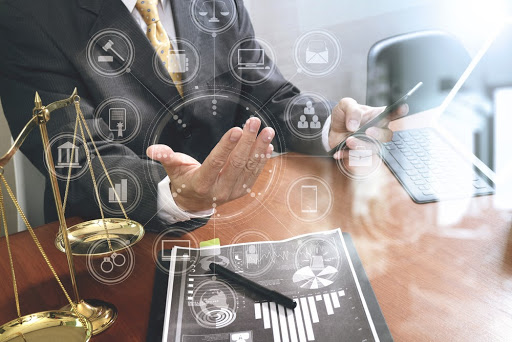 Today's legal practice management solutions are easily adaptable and scalable to any size firm, from the solo practitioner to the corporate in-house legal department to the largest global firm. And firms can get solutions tailored to their individual needs at price points that make sense; short-term cost considerations are not an obstacle to long-term firm productivity improvement.
How do practice management tools improve firm productivity?
Integrated practice management solutions make the hypothetical above much simpler. And with the right implementation, your client can begin answering their own questions, allowing you to spend more time billing.
Attorney dashboards
One of the most important features of integrated practice management tools is the attorney dashboard. Through your dashboard, you have access to all your firm's KPIs and everything about your clients in one central location – time, invoices, calendaring, documents, and communication. And with customizable dashboards, you can highlight the information most important to you.
Now there is a single stop for responding to your client's request. But you may not even need to respond to the request yourself if you implement another practice management tool — client portals.
Client portals
Set up a dedicated client portal and your client can access their own dashboard. You control what information is accessible while allowing them to quickly see consolidated matter information. Moreover, you can streamline client communications by keeping matter-specific conversations with the matter, rather than having to search multiple disjointed email chains in Microsoft Outlook®. The client gets timely, consolidated information and an improved overall experience. You get your day back.
Attorney dashboards and client portals also offer far more advantages and improve day-to-day matter management and client collaboration.
Matter management tools
Let's start with the calendar, where many attorneys start their day. Many firms still rely on Outlook for daily calendaring, but Outlook is not designed to meet the special needs of attorneys.
Practice management tools provide automated rules-based calendaring. Instead of calculating dates based on a review of local rules, the system does it for you. When the rules change, your provider updates the rules, not you. Plus, if a date changes, other associated dates can be automatically moved.
You can also better tie dates to your ongoing work for specific matters, like the draft brief due next week. Speaking of that draft, your practice management tools provide a better way of getting it done, from the initial draft to the integration of client comments.
Automated document management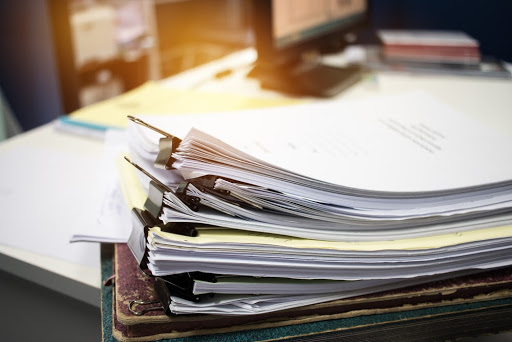 Document creation consumes a significant amount of attorney time and is a perfect area for automation. Document automation tools help firms create smart, standardized document templates tailored to their practice. Smart templates are also easily revised to reflect changes in the law.
Beyond templates, practice management solutions also make document creation more efficient by simplifying research. If you have ever had to search through a paper filing cabinet to get the information you need, then you are missing an opportunity. With digitization and cloud file storage, searches become more efficient and less time-consuming. Importantly, cloud storage is also more secure than most hard copy or in-house electronic filing systems.
Time & billing tools
Many practice management solutions also include tools such as billing timers, automatic collection of time spent on various tasks, and time entry templating. These tools help you bill as much time as possible, with less effort spent on tedious time entry.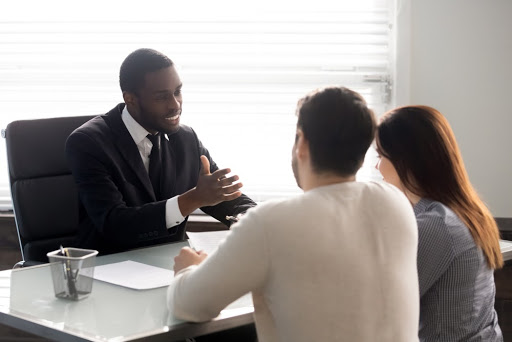 Client collaboration tools
Email-based client collaboration is still prevalent, but it is inefficient and risky. Phishing, or email spoofing, is the primary source of most cyberattacks. And, having to search through email chains to find specific information is time-consuming and inefficient. Portal-based client collaboration addresses both security and efficiency issues. Document versions are available in one location. Comments and conversations about a matter can be kept with the matter, rather than standing alone in Outlook.
Moving your law firm efficiency forward
Firms of all sizes can benefit from integrated practice management tools. We can help improve your firm's efficiency by designing and implementing affordable, safe, and effective systems that will streamline productivity and save your firm time and money.