Dunham Law Combines CARET Legal and NetDocuments to Realize the Benefits of Tech-Focused Legal Services Delivery to Clients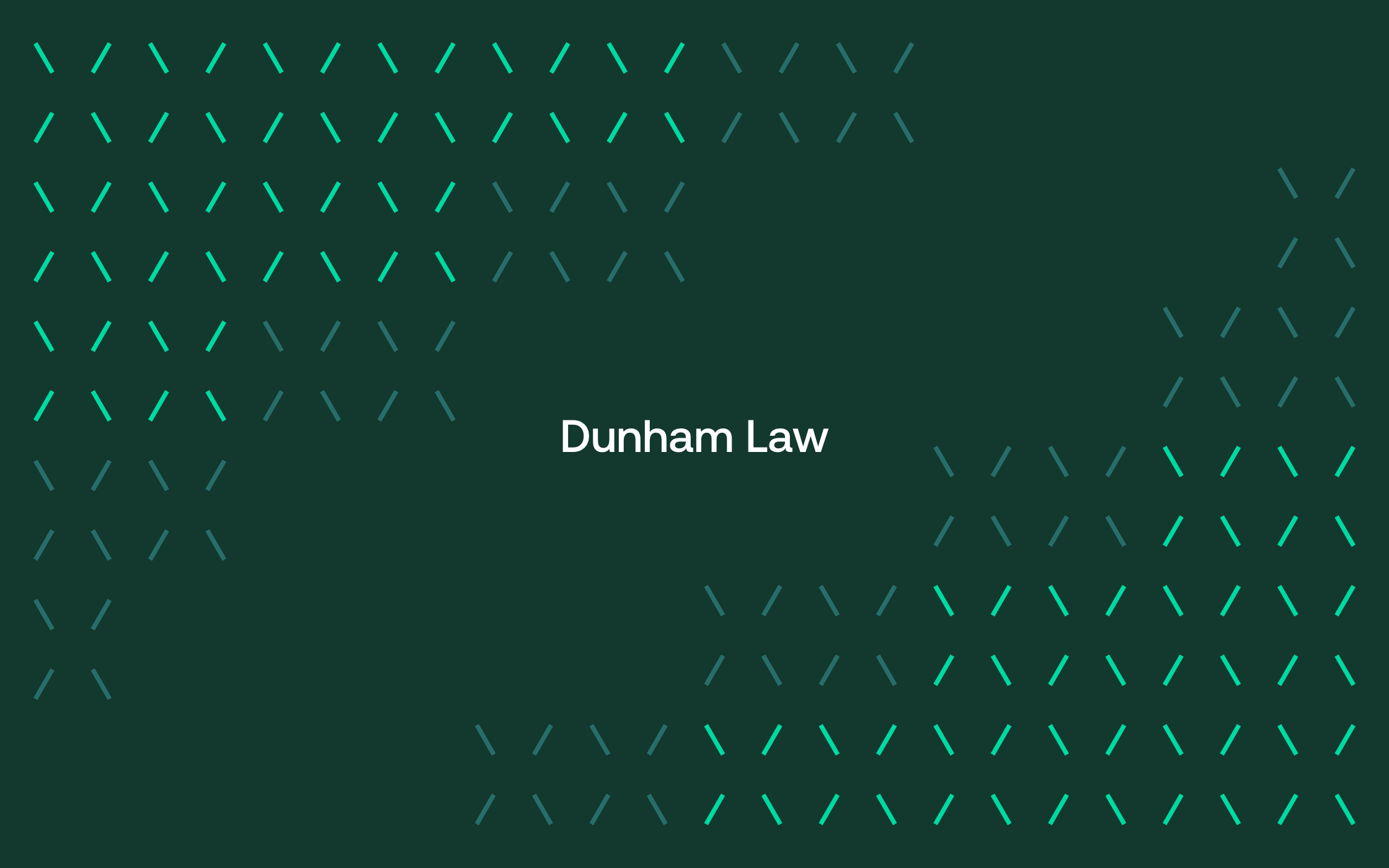 About Dunham Law
Based in the greater Cincinnati area and serving clients in Kentucky and Ohio, Dunham Law
uses advanced technology to bring big law experience into a nimble, client-focused firm that
handles legal matters of all sizes. The law firm primarily deals in business, real estate and
commercial lending transactions and estate planning and administration. To reduce expenses,
the firm automates routine portions of its practice, such as online client intake forms and
document management.
Dunham Law's Tech Focus Sets It Apart
When Brian Dunham founded Dunham Law, new law firm startups primarily consisted of sole
practitioners that did not use current technology. Dunham wanted to distinguish the new firm
using best-in-class technology tools to serve clients more efficiently and effectively while
making his employees' jobs easier.
Defining Moments for Dunham's LPM
After spending time both in a smaller firm and in big law and as a partner leading an industry
team in a multistate, 500-plus attorney firm, Dunham knew what he wanted from a legal
practice management system—and also what he didn't want. He had firsthand experience
with time and billing tools that were not user-friendly or did not mesh well with matter
management software. Dunham wanted an LPM system with the ability to integrate matter
management with email, calendaring, time and billing tools and in-depth reporting. Having
used NetDocuments for document management in his previous firm, Dunham decided that
the ideal solution would be an end-to-end LPM that integrates with NetDocuments. He spent
approximately 200 hours thoroughly researching and testing cloud-based LPM software for
the firm and selected CARET Legal for its seamless integration with NetDocuments.
"Integration often leads to software that may not work well together, but the NetDocuments integration works perfectly with CARET Legal."
BRIAN DUNHAM, DUNHAM LAW
Benefits of Using CARET Legal and NetDocuments
CARET Legal is a web-based, all-in-one LPM software platform. It supports case and matter
management with time, billing, accounting and reporting tools. The software as a service also
provides customer relationship management, document management and automation and
client portals.
With CARET Legal, Dunham Law now manages matters and tasks from a central, web-accessible
location. Its time, billing and payment processing solutions streamline time sheet management,
expense reporting, invoicing and accounts receivable. With CRM support, the firm can identify
high-value prospects and organize them by source, practice area and potential revenue, then
integrate them with contact management tools to identify conflicts and business relationships.
Dunham Law can easily and securely communicate with clients through CARET Legal's client
portal. They can send and receive messages, get document signatures and even text clients
directly from CARET Legal using a web or mobile app developed for Apple iPhones and Android
smartphones. In addition, they can easily share documents with clients or third-party reps with
optional security requirements available within NetDocuments.
Using the NetDocuments integration, Dunham Law can conveniently and quickly access matterrelated files stored within the cloud-based DMS, create additional NetDocuments Workspaces
and perform advanced NetDocuments searches within CARET Legal.
Microsoft Outlook Integration within NetDocuments for Dunham Law
In Microsoft Outlook, Dunham lawyers can now automatically track time when they draft emails,
save messages and attachments directly to related matters in NetDocuments and attach
documents stored in the DMS to outbound messages without logging directly into NetDocuments.
In addition, in the NetDocuments tab on the Outlook ribbon, the firm's lawyers can easily attach,
edit and zip files from the DMS and convert files to PDF, secure them from edits and change
filenames before sending. They also have the option to compare redlined documents in Outlook.
"CARET Legal with NetDocuments 'saves time and allows Dunham Law to deliver client services efficiently and professionally.'"
BRIAN DUNHAM, DUNHAM LAW
Saving Time with CARET Legal and NetDocuments
CARET Legal with NetDocuments saves time and enables lawyers and staff at Dunham Law to
maximize efficiency with fewer frustrations in operations. The result is more time to nurture new
client leads, foster community engagement and deliver legal and other professional services to
clients.
"Much of the firm's transactional work involves handling documents, and with NetDocuments, the
firm spends less time handling, comparing, editing and sharing documents and more time serving
clients," said Dunham. With a focus on technology, lawyers at Dunham Law can now invest more
time and effort to quickly understand the facts and legal issues facing clients, the relationships
and personalities involved and clients' personal risk tolerances and goals. This allows them to
grasp what's essential to clients and better understand the various options and likely outcomes,
keeping them focused on the most important considerations throughout the representation.
When asked if he would recommend CARET Legal and NetDocuments to other law firms,
Dunham confirmed, "Yes, I definitely would. I've learned there's a reason why there are not a lot
of awesome all-in-one solutions out there—because it's tough to be awesome at all of these
things. But CARET Legal is great, very easy for time entry and setting up client matters, and with
NetDocuments built in, it provides an excellent DMS to manage and share documents."